Waze Articles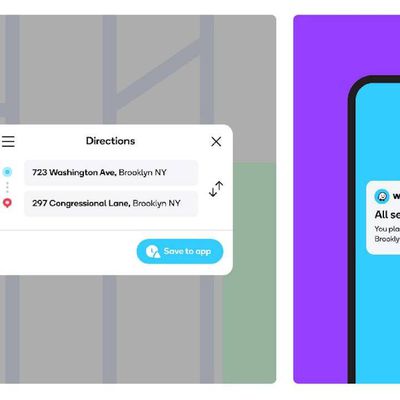 Google-owned navigation app Waze now lets users send directions from the Waze website straight to the mobile app, thanks to an update announced this week. The change means Waze users can now plan and view their journey on a bigger screen via the Waze Live Map, which features real-time traffic information, and then send the details from the desktop to the Waze app on their iPhone. To use...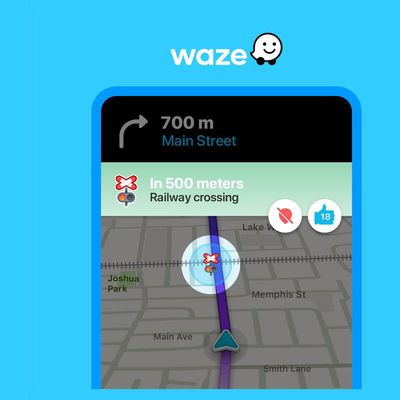 Google-owned navigation app Waze today announced that it is expanding railroad crossing alerts to additional countries, including the United Kingdom, Italy, Israel, Brazil, Mexico, and others, according to The Verge. The safety feature quietly launched in the United States, Canada, and Belgium earlier this year. Enabled by default, the alerts pop up in the Waze app when a driver is...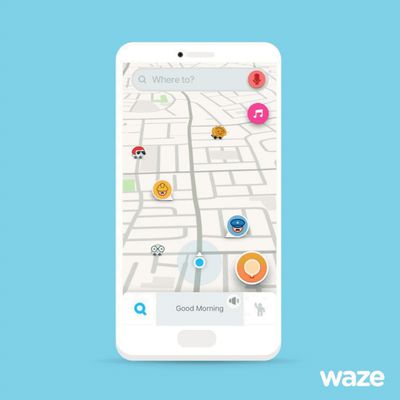 Google-owned mapping app Waze has been updated with support for Pandora music streaming, as revealed in a blog post on the Pandora website. The update means Pandora listeners on both iOS and Android can stream songs directly from within the Waze app using its embedded audio player, allowing drivers to navigate and listen to their music without leaving the app. The integration also works...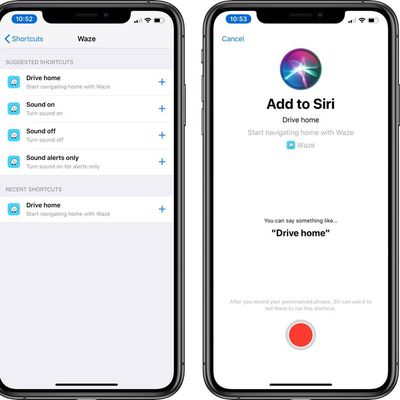 Google-owned mapping app Waze was today updated with support for the Siri Shortcuts feature that Apple introduced in iOS 12. With ‌Siri‌ Shortcuts in Waze, you can record shortcuts for your drive home, drive to work, favorite locations, and more, all of which can be activated with a simple ‌Siri‌ voice command. Waze is a popular Apple Maps alternative on iOS devices as it is known for its ...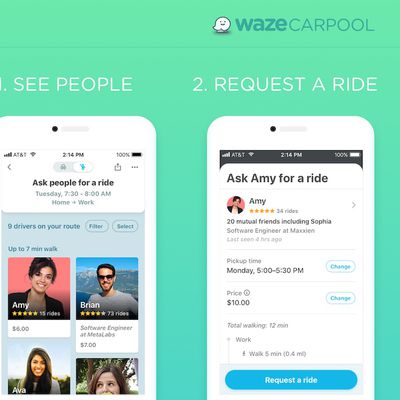 Navigation app Waze today announced the nationwide rollout of Waze Carpool [Direct Link], a separate app that is specifically dedicated to allowing users to pick up rides with other passengers on the same route. Waze Carpool launched as a test in the Bay Area in 2016 and slowly expanded to additional states throughout the years, but this marks the first wide availability of the service (via The...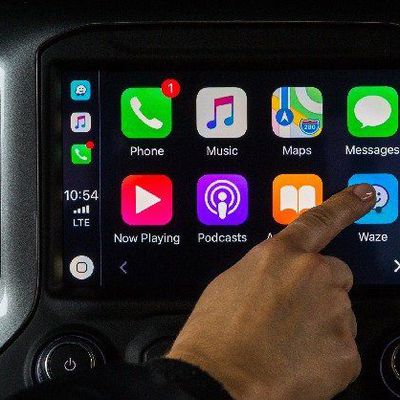 Popular Google-owned mapping app Waze was today updated with support for CarPlay on devices running iOS 12. The iOS 12 update allows third-party mapping apps to be used with CarPlay for the first time, providing an alternative to the built-in Apple Maps app. With CarPlay support, iPhone users who prefer to use Waze for mapping purposes can do so through the CarPlay interface, something that...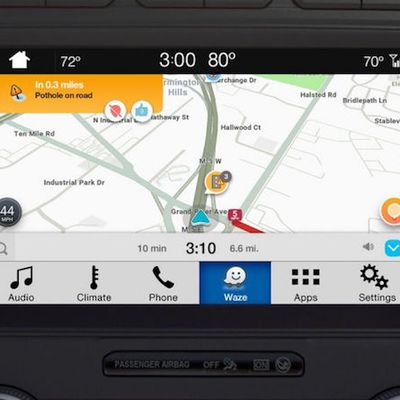 At CES in January, Ford discussed a new partnership with crowdsource navigation app Waze that aimed to bring Waze onto the touch screen of SYNC 3 vehicles through Ford's AppLink. That partnership has been fully realized today with Waze users worldwide now able to connect their iPhones to AppLink via USB and mirror Waze on their infotainment system. This allows drivers to access their...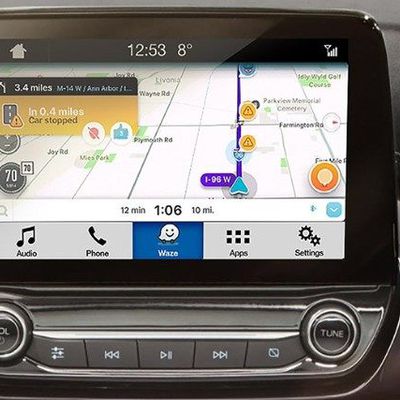 This week at CES, Ford provided new details about a partnership with navigation app Waze, which will bring Waze's GPS directions onto the touch screen of SYNC 3 vehicles when connected via USB to an iPhone. Powered by Ford AppLink, the feature will let users operate Waze "completely through a vehicle's touch screen," as well as allow for voice control. As long as the Ford vehicle includes a...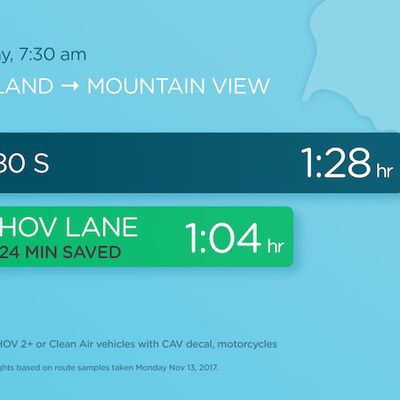 Waze today announced it is rolling out three new features in its popular crowdsourced navigation app for iOS and Android, the most notable of which is support for high occupancy vehicle lanes, also known as carpool lanes. Image via TechCrunch If you are driving with at least one passenger, or have a hybrid or electric vehicle with a special permit, Waze will now take carpool lanes on highways ...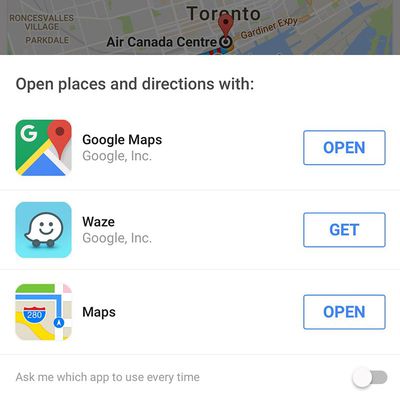 Google's official search app for iOS has been updated this week with more navigation options in the United States and other countries. In addition to Google Maps, you can now use Apple Maps or Waze for navigation when searching for places and addresses in the Google app. When you search for an address and tap the navigation button, a menu opens with the three options for directions:...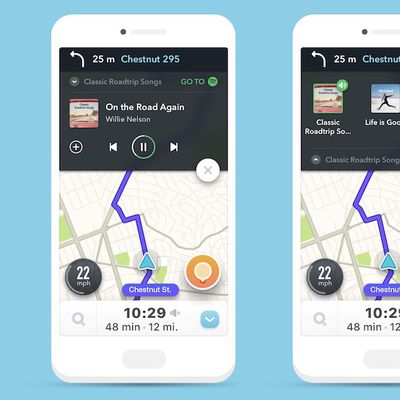 Waze and Spotify today announced that an update previously launched on Android smartphones is now making its way to iOS devices, bringing Spotify music playback controls right into Waze's crowd-sourced navigation app. Conversely, you'll also be able to start Waze's GPS navigation from within the Spotify iOS app. As long as the two apps are installed and you agree to link both accounts...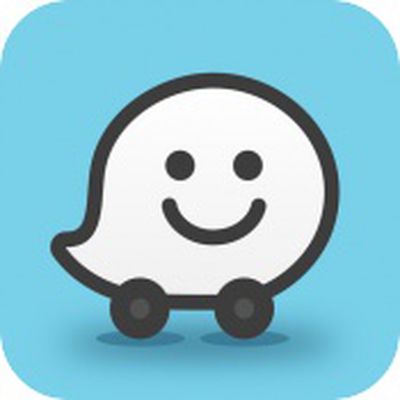 Mapping app Waze was today updated with a new Voice Recorder feature, allowing users to record their own voice prompts to enable custom directions in a user's own voice. The Voice Recorder option debuted on Android devices in May, but has now expanded to iOS devices. Recorded voice prompts can be shared with family, friends, and fans, meaning celebrities can also record and then share Waze...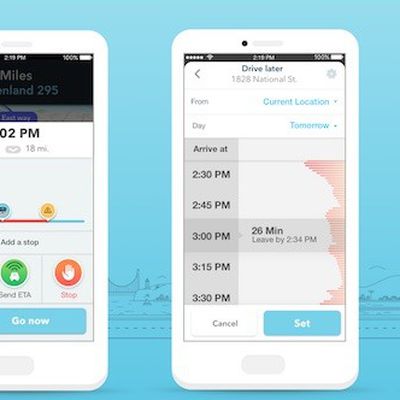 Waze, the largest community-based traffic and navigation app on iPhone and iPad, has been updated today with a new "Planned Drives" feature that enables users to schedule an upcoming drive and receive a reminder to leave on time. Estimated drive times are updated based on live traffic conditions in the area. Now you'll always know when to go! Enter the time and date you need to arrive and...