Thailand
By MacRumors Staff
Thailand Articles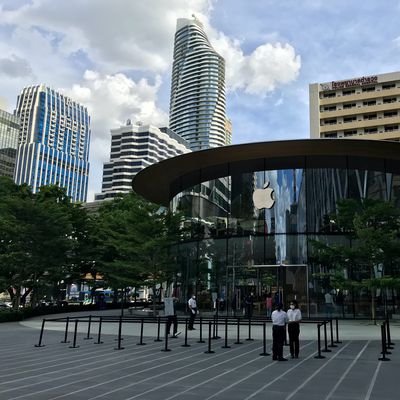 Apple's newest retail store in Bangkok, Thailand is set to open in just a few hours, and ahead of the store's launch, MacRumors reader Scott Nibley shared some photos of the store's interior taken during the location's soft opening. The new store is Apple's second retail location in Thailand, joining Apple Iconsiam, which opened in November 2018. Apple's new Bangkok store features a...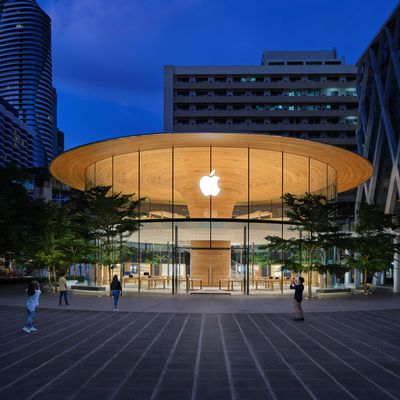 Apple has officially announced the opening of its Apple Central World store on Friday with a press release that includes several new images of the interior of the building. Apple Central World is nestled in the heart of Ratchaprasong, Bangkok's iconic intersection, and it joins Apple's existing store in Thailand, Apple Iconsiam, which opened in November 2018. Apple Central World's...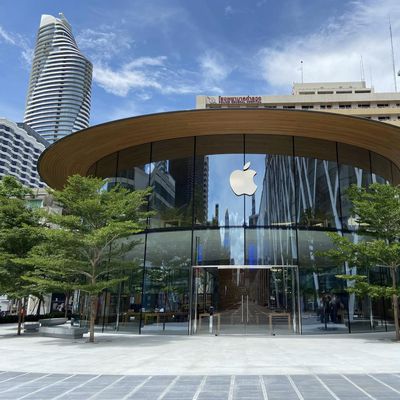 Apple's second retail store in Bangkok, Thailand is set to have its grand opening soon, with Apple recently removing the building's art-filled privacy panels to showcase the inside of the store. You can download the art as a macOS or iOS wallpaper from Apple's store page. Image via @macthainews The location previously appeared to be planned to open on July 25, as seen on original stenciling...

Photos shared on Twitter show the final stages of construction work on what will become Apple's second retail store in Bangkok, Thailand. The location is in front of the Central World mall. The area, which now features a white stone courtyard, was closed to the public long before Bangkok's first Apple store, Apple Iconsiam, officially opened in November 2018. Over the past year, a...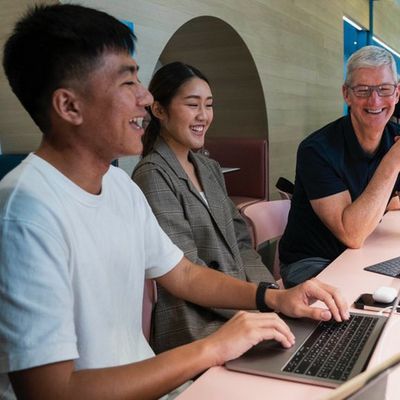 Tim Cook continued his tour of Asia this week with a trip to Bangkok, Thailand. The Apple CEO has been documenting the journey on his Twitter account. Cook kicked things off with a visit to the Wat Arun Buddhist temple on the Thonburi west bank of the Chao Phraya River. สวัสดี Thailand! My journey this morning along the Chao Phraya River culminated in a visit to the peaceful ...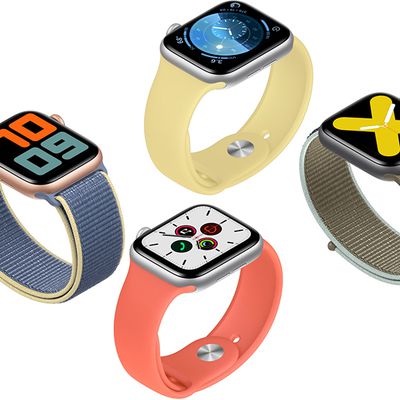 Apple Watch Series 5 models are now available to purchase at Apple Stores and select resellers in Brazil, Korea, and Thailand, with both Wi-Fi-only and cellular models released today following pre-orders. Pricing starts at R$3,999 in Brazil, ₩539,000 in Korea, and ฿14,400 in Thailand. Carriers:Brazil: Claro and Vivo Korea: KT, SK Telecom, and LG U+ Thailand: AIS, dtac, and TrueMoveApple ...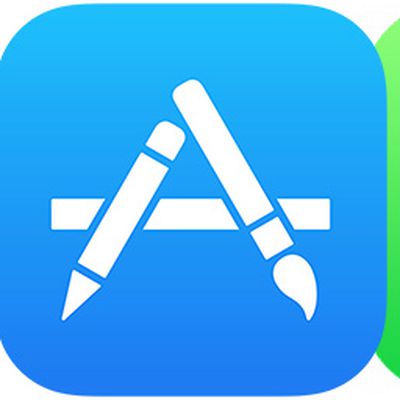 Apple has expanded mobile phone billing to additional countries and carriers, according to an updated support document on its website. As of this week, the feature is now supported by Movistar in Chile, and dtac and AIS in Thailand. Elsewhere, Vodafone and O2 has been added to the list of supporting carriers in Netherlands and Czech Republic, respectively. The payment method allows Apple ...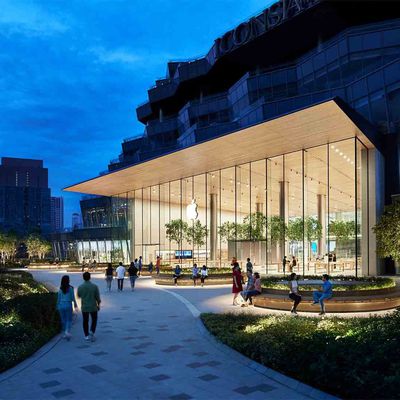 Apple has shared new photos of Apple Iconsiam, its first retail store in Thailand, due to open in Bangkok on the shores of the Chao Phraya on Saturday, November 10 at 10 a.m. local time. Sitting alongside storied sites and cultural landmarks, the store connects the new mixed-use Iconsiam Center to an outdoor roof terrace. Apple says the clean, trapezoidal lines and glass surfaces were...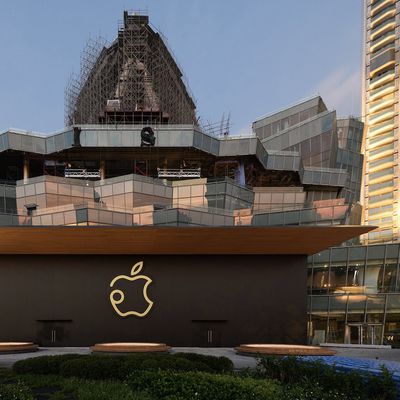 Apple today provided updates on a few retail stores opening soon, including locations in Thailand and Texas (via Storeteller.de). In Thailand, Apple will open a store in the Iconsiam mall, which is described as a mixed-use development that will include two malls, multiple hotels, and residences when it opens on November 9. Apple Iconsiam will open one day later on November 10 at 10 a.m. local...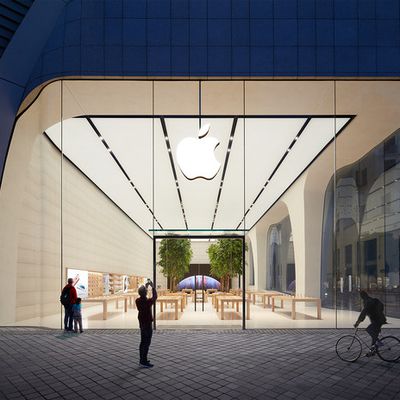 Apple has posted a series of job listings for a future retail store in Bangkok, Thailand, as spotted by local publication The Nation. Apple retail store in Brussels, Belgium The company is looking to fill the usual Creative, Expert, Genius, Manager, Store Leader, and Business Leader positions, among others, and applications for the two-year Apple Store Leader Program are also open. The...

Apple has made its Thai website black and white to honor the death of Thailand's king Bhumibol Adulyadej, who passed away last week at the age of 88. Bhumibol Adulyadej had served as the ninth monarch of Thailand since 1946, making him the world's longest-serving head of state at the time of his death ahead of Queen Elizabeth II. The monochrome website reflects Thai citizens who have dressed ...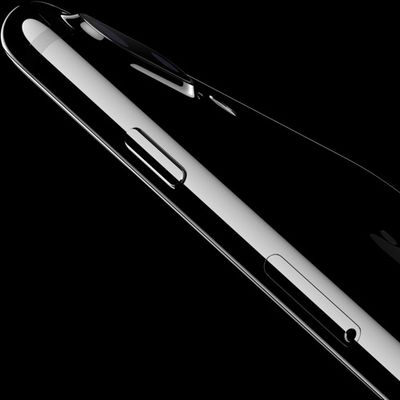 Apple has announced that iPhone 7 and iPhone 7 Plus launch in India on October 7 and in Macao, Macedonia, Malaysia, Montenegro, South Africa, and Turkey on October 14. The smartphones also launch in Ukraine on October 7, and in South Korea and Thailand on October 21, according to local news reports. In India, the iPhone 7 and iPhone 7 Plus will be available through online shops Flipkart,...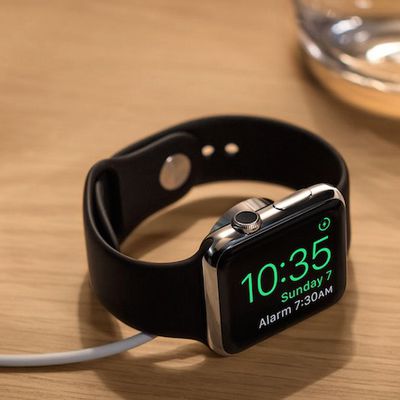 As the Apple Watch goes on sale in Italy, Mexico, Singapore, South Korea, Spain, Switzerland and Taiwan today, Apple has quietly announced that The Netherlands, Sweden and Thailand will begin selling the wrist-worn device on July 17. As with other countries, the Apple Watch should be available through the Apple Store, Apple Online Store and possibly select Apple Authorized Resellers. Apple...