Tim Cook Visits Bangkok, Thailand to Meet With Photographers, Students and WWDC Scholarship Winners
Tim Cook continued his tour of Asia this week with a trip to Bangkok, Thailand. The Apple CEO has been documenting the journey on his Twitter account.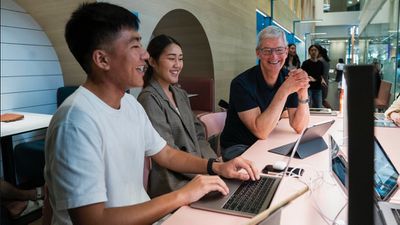 Cook kicked things off with a visit to the Wat Arun Buddhist temple on the Thonburi west bank of the Chao Phraya River.
In a tweet, Cook thanked Thai photographer Jirasak Panpiansin for showing him the historic seventeenth century temple "through your lens." Jirasak's
iPhone
photography has previously been highlighted in Apple's annual World Gallery.
After that, Cook met up with the Thai women's gold medal-winning national volleyball team to witness how they use
iPad
and Apple Watch in their training.
During his Asia trip, Cook has stopped in Tokyo, Japan and Singapore to meet with local employees, developers, healthcare experts, plane pilots, and others. We'll keep this post updated as Cook continues his tour in Asia.