Microsoft Surface
By MacRumors Staff
Microsoft Surface Articles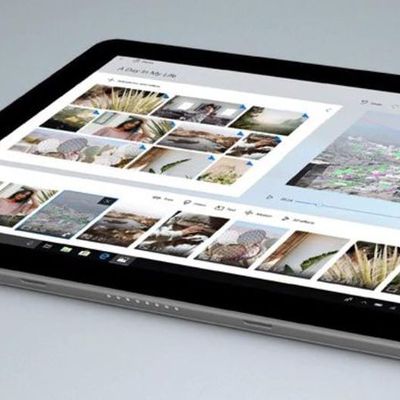 Microsoft plans to launch a small foldable Surface tablet in the first half of 2020, according to Jeff Lin, an analyst at research firm IHS Markit. Microsoft Surface Go In an email shared with Forbes citing supply chain information, Lin said he expects Microsoft to debut a Surface with dual 9-inch screens featuring a 4:3 aspect ratio. Perhaps more interestingly, Lin also claims...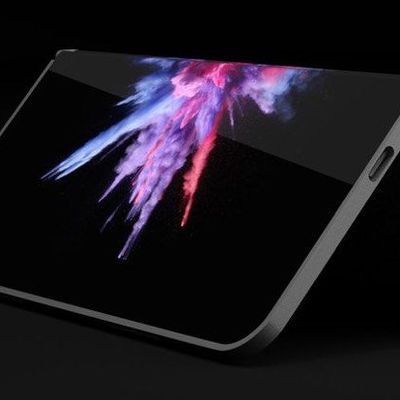 Microsoft is working on a pocket-sized dual-screen Surface device according to information sourced from Microsoft internal documents and shared by The Verge. Called Andromeda, Microsoft's dual-screen Surface project has been in development for at least two years and it's designed to "blur the lines between mobile and stationary computing," according to an internal document. Andromeda ...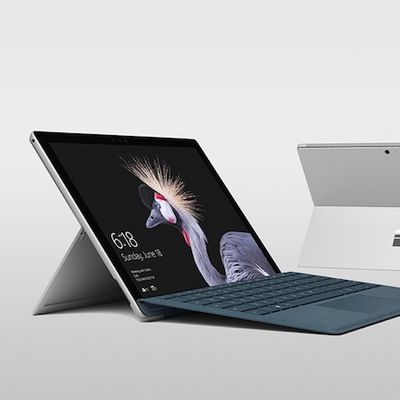 As Apple's iPad and Microsoft's Surface continue to compete in the tablet market, a new report out today by Bloomberg claims that Microsoft is planning its next tablet line to be lower-cost in an effort to attract people to Surface products who aren't interested in the more expensive Surface Pro. The move is directly aimed at competing with Apple's recently launched $329 iPad, and could see...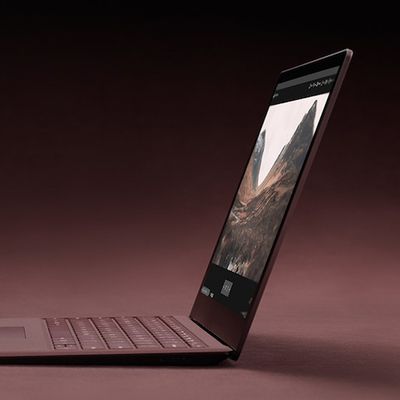 After previously giving four Microsoft Surface devices a purchase "recommendation" status, Consumer Reports today has pulled that status from the Microsoft products. The publication said that because of "poor predicted reliability" in comparison with rival brands, it can no longer recommend any Surface laptops or tablets to consumers. The decision specifically targets four Microsoft Surface...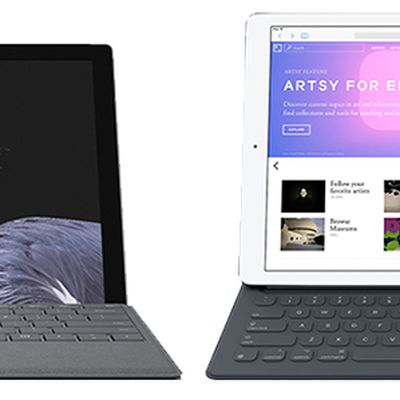 Microsoft executive Ryan Gavin this week suggested Apple released the iPad Pro in response to its Surface devices, per Business Insider. "When Surface initially launched, everyone was skeptical, including them," said Gavin, general manager of Surface commercial devices at Microsoft. "And then they followed, and the iPad Pro is a clear example of that." Microsoft positions the latest...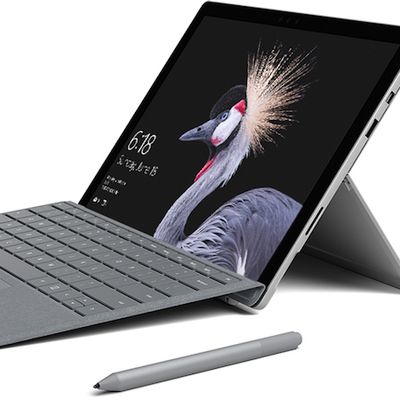 Microsoft today introduced the new Surface Pro, choosing that name over Surface Pro 5, at a media event in Shanghai, China. Microsoft said the new Surface Pro delivers up to 13.5 hours of battery life on a single charge, a 50 percent increase over the Surface Pro 4 and 35 percent more battery life than the iPad Pro's advertised 10 hours. The notebook-tablet hybrid features Intel's latest...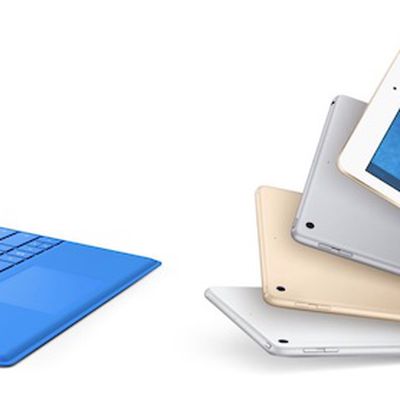 The Microsoft Surface has been ranked the highest in overall consumer satisfaction, and six points above Apple's iPad in second place, according to J.D. Power's 2017 U.S. Tablet Satisfaction Study. This marks the first top spot win for Microsoft in all six years that J.D. Power has published the Tablet Satisfaction Study, with the company earning a total 855 satisfaction score out of a potential...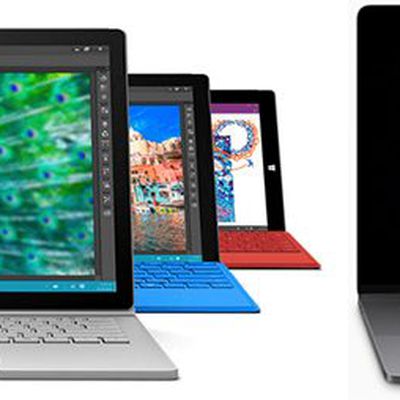 Microsoft has increased the price of its Surface Book laptops in the United Kingdom, following the impact of the country's decision to leave the European Union on the pound sterling (via TechCrunch). Previously, the company had limited its cost adjustments to enterprise products, but the significant drop in the strength of the pound since the E.U. referendum last June has now seen Microsoft...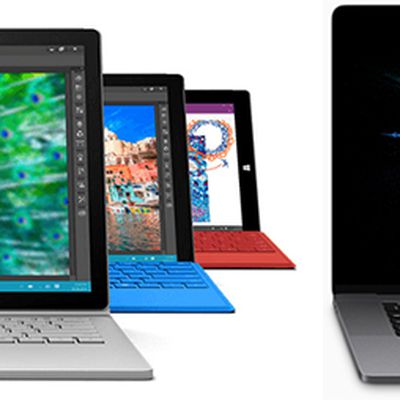 Microsoft has announced November was its best month ever for consumer Surface sales. In a blog post, the company said more people are switching from Macs to Surface devices than ever before following the "disappointment" of the new MacBook Pro, particularly among professional users. More people are switching from Macs to Surface than ever before. Our trade-in program for MacBooks was our best...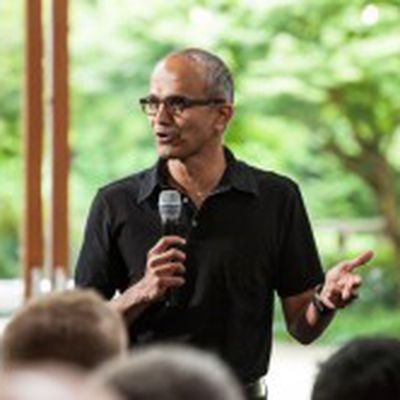 Microsoft CEO Satya Nadella has stoked speculation this week that Redmond is prepping a new line of smartphones under the Surface brand for launch in early 2017. In an interview with the Australian Financial Review published on Monday, Nadella said the company was conducting innovative research that would ensure it continued to have a presence in the smartphone market. However, rather than...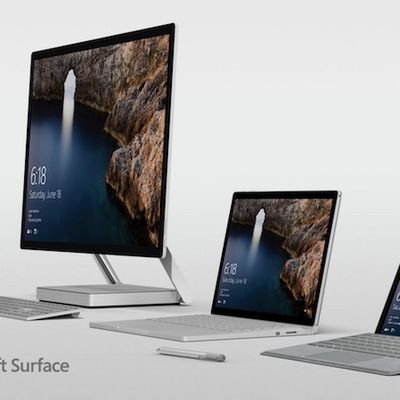 At its media event today in New York City, Microsoft announced a new update coming to Windows 10 devices that's focused on creativity and productivity tools, as well as two major new pieces of hardware: the Surface Book i7 and Surface Studio. The Surface Book is the second generation of last year's original model, while the Surface Studio is the company's all new, all-in-one desktop PC that's...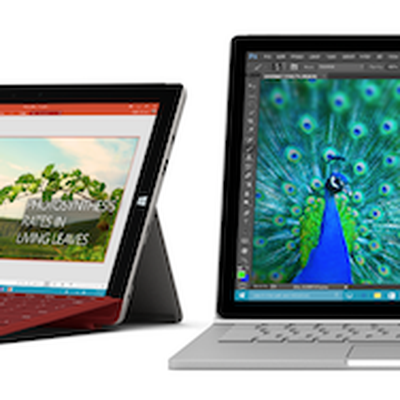 Microsoft today launched the Microsoft Surface Membership, an upgrade plan for Surface devices that allows business customers to "get the latest Surface devices, accessories, support and training." The new plan was first spotted by Thurrott.com (via Engadget). The plan is similar to Apple's iPhone Upgrade Plan. The Surface Membership is available for three Surface devices with payment plans...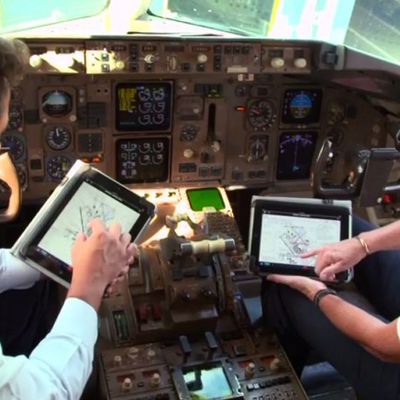 A pilot for United States-based Delta Airlines has stated that the company's employees "fought hard for the iPad" as the airline sought to save paper and reduce weight in moving to electronic flight bags, but the effort was vain as Microsoft yesterday announced that the carrier will be equipping 11,000 pilots with Microsoft Surface 2 electronic flight bags, reports AppleInsider. The airline was...