Linksys
By MacRumors Staff
Linksys Articles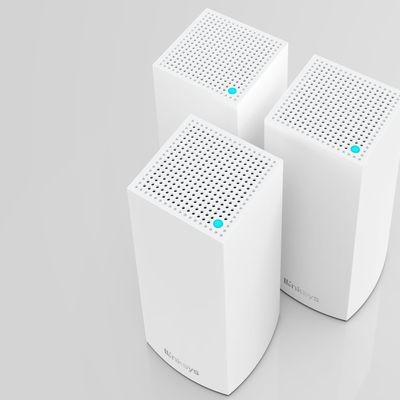 Linksys today announced the launch of two new WiFi 6 mesh systems for those who are looking for WiFi options that support the fastest wireless speeds. The Linksys Atlas 6 and the Linksys Hydra 6 are the company's two most affordable WiFi 6 mesh systems to date. The Linksys Atlas 6 is a whole-home mesh wireless system that Linksys says is ideal for hybrid work, online gaming, 4K TV streaming, ...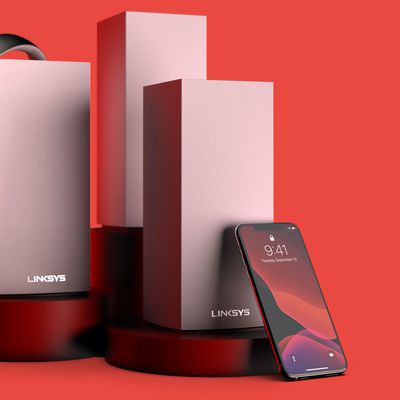 Linksys today announced that it has added HomeKit support to the Linksys Velop AX4200 WiFi 6 System, otherwise known as the Linksys Atlas Pro 6 Tri-Band. ‌HomeKit‌ integration is available through a software update. Launched last November, the AX4200 is Linksys' latest flagship WiFi mesh system, offering up WiFi 6 connectivity at an affordable price. ‌HomeKit‌ support in the Linksys Velop ...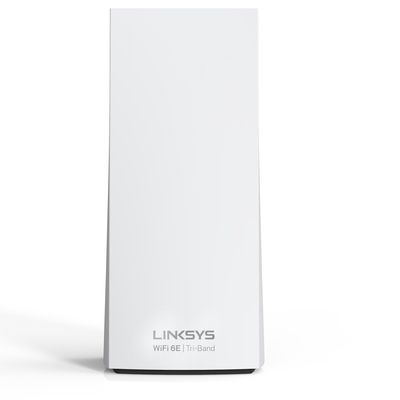 Belkin's Linksys brand today announced the launch of the Linksys AXE8400 Wi-Fi 6E Mesh System that takes advantage of the 6GHz band to provide more bandwidth to consumers for faster networks and better reliability. The Linksys AXE8400 uses Qualcomm's Networking Pro 1210 platform to offer speeds that Linksys says are 2x faster than competing routers. According to Linksys, it is an ideal...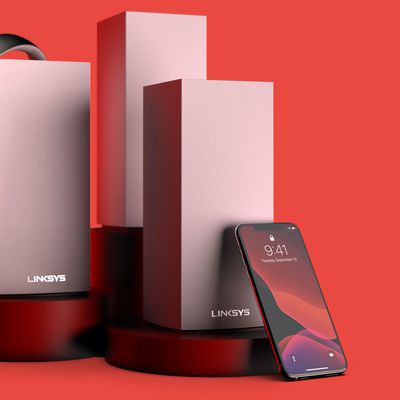 Linksys today announced that its new Linksys Velop AX4200 WiFi 6 Mesh System is available for purchase, adding to its lineup of WiFi 6 router products. The Velop AX4200 is Linksys' new flagship WiFi mesh system, designed to provide the latest WiFi 6 connectivity at an affordable price. The AX4200 is powered by the Qualcomm Networking Pro 800 platform, featuring eight streams of tri-band WiFi ...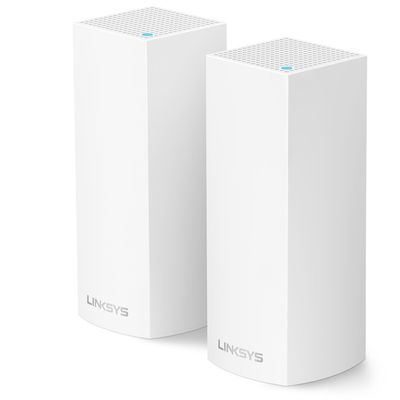 Linksys today announced that its line of Linksys Velop Tri-Band mesh routers are now compatible with HomeKit, making good on a promise to introduce ‌HomeKit‌ support. Unfortunately, support is being implemented on a rolling basis. A limited number of Velop Tri-Band users in the U.S. will be able to update their routers to add ‌HomeKit‌ support through a free firmware update made available in...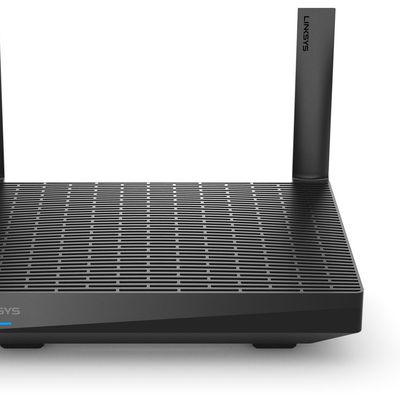 Linksys today announced the launch of a new WiFi 6 router, adding the Max-Stream AX1800 Mesh WiFi 6 Router (MR7350) to its router lineup. Priced at $149.99, the Max-Stream AX1800 router is Linksys' most affordable WiFi 6 option. WiFi 6, otherwise known as 802.11ax, is the newest generation of WiFi, offering faster speeds and better coverage for homes with many connected devices. Many...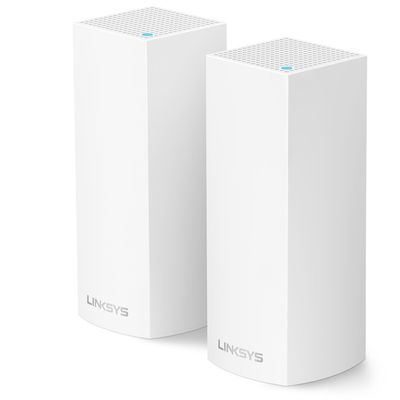 Linksys is planning to release a firmware update for its Linksys Velop routers that will enable HomeKit functionality, according to a notice from Linksys spotted by HomeKit News. The notice says that Linksys is rolling out a ‌HomeKit‌ firmware update for the Velop system "in the next several days." After the firmware update is installed, the next time the Linksys app is opened, it will...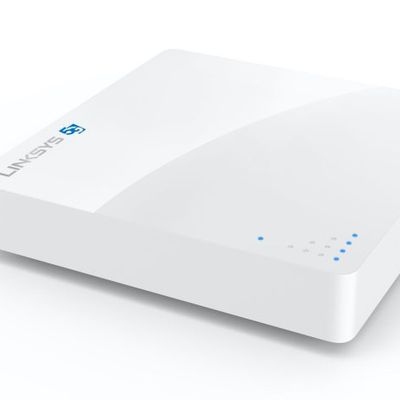 With 5G set to take off in 2020, Linksys is unveiling new 5G hardware options at CES, which will be releasing to the public starting in the spring of 2020 and continuing throughout the year. Linksys is launching a 5G Mobile Hotspot, a 5G Modem, a Linksys Velop 5G Mesh Gateway, and a 5G Outdoor Router, all of which will work with various 5G networks both at home and on the go. Along with...

Linksys today announced the launch of a new subscription service that lets you use some of the company's existing Velop mesh Wi-Fi router systems as motion-sensing security devices. Dubbed Linksys Aware, the technology is initially compatible only with the company's Velop Tri-Band AC2200 routers, but will be rolling out to some of the brand's other mesh Wi-Fi products in a phased rollout. ...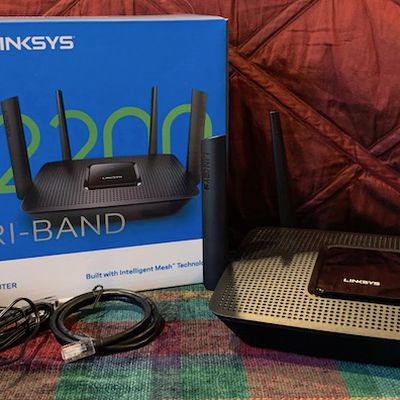 With Apple having discontinued its AirPort lineup last year and mesh Wi-Fi becoming more and more popular due to its robust coverage and performance, the company's users are increasingly looking to third-party networking options. Belkin-owned Linksys has been one of the leaders in the mesh Wi-Fi market with its Velop lineup, and it's the only brand of Wi-Fi system Apple now carries in its stores...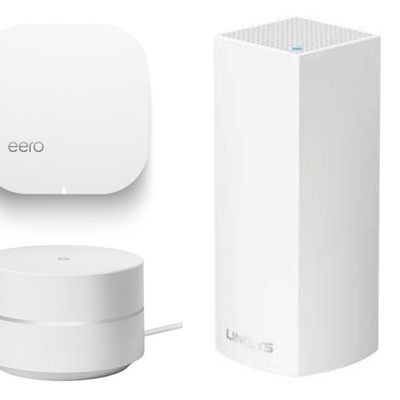 Wi-Fi Alliance today announced a new certification program called "EasyMesh," which will allow users who own mesh network products to choose from devices across different brands, while still ensuring reliable Wi-Fi coverage (via PCWorld). This way, customers will no longer need to stay within a single-vendor ecosystem dictated by the brand of the hub router, and can branch out to add on access...

Last Thursday, Apple announced the discontinuation of its AirPort lineup of wireless routers, marking the end of an era that at times saw the company push the boundaries of wireless networking. Apple says it will continue selling the existing AirPort products until supplies are gone, which leaves the Velop mesh system from Linksys as the sole Wi-Fi router product sold by Apple. Linksys debuted ...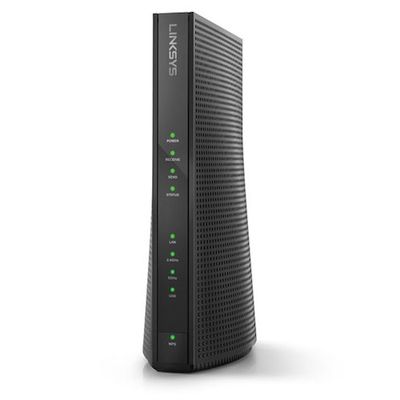 Linksys today introduced its first 2-in-1 wireless router and cable modem. The emphasis should be on "cable" in that sentence, as Linksys already sells a handful of routers with built-in DSL modems for internet over a telephone line. The Linksys CG7500 supports many of the latest wireless standards, including 802.11ac Wi-Fi, IPv6, and beamforming technology. The AC1900-speed router has 3X3...