Geekbench
By MacRumors Staff
Geekbench Guides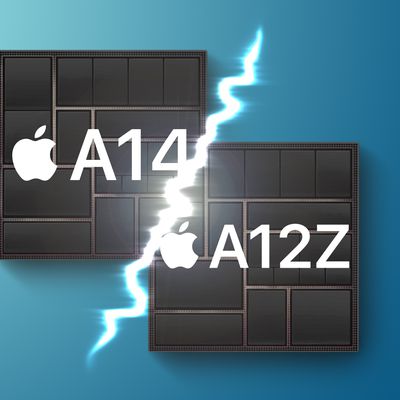 In March 2020, Apple introduced a new iPad Pro with the A12Z Bionic processor. In September, Apple premiered the fourth-generation iPad Air with the A14 Bionic processor, and a month later, the chip made its way into the iPhone 12 and iPhone 12 Pro. These processors are among the most powerful Apple-designed chips to date, but how do they compare? Our guide takes a closer look at each of...
Geekbench Articles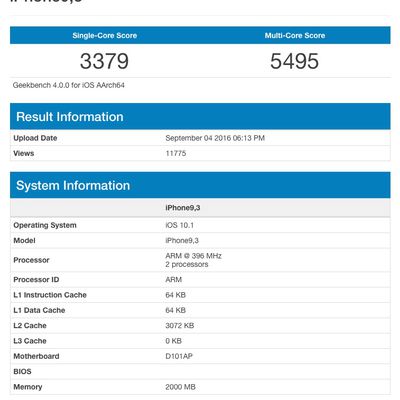 Another set of Geekbench results claiming to be from an iPhone 7 have appeared online, just a day before the device is set to be announced. We've seen alleged Geekbench reports before – screenshots that turned out to be fake – but emerging so close to the phone's unveiling and appearing on the PrimateLabs site, this one may have more legitimacy to it. The device is identified as an...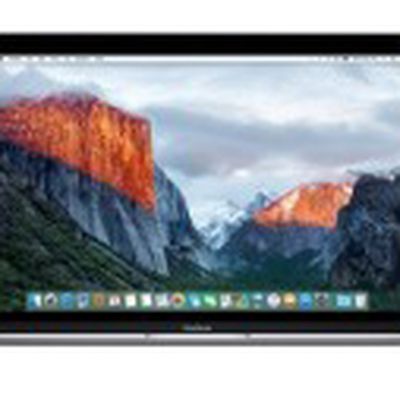 Apple today announced the next-generation 12-inch Retina MacBook with several faster tech specs, one hour longer battery life, and a new Rose Gold color option. The ultra-thin notebook is available on Apple's online store starting today from $1,299, and from Apple retail stores and authorized resellers beginning tomorrow. 15% to 18% Faster CPU Performance Christina Warren has shared...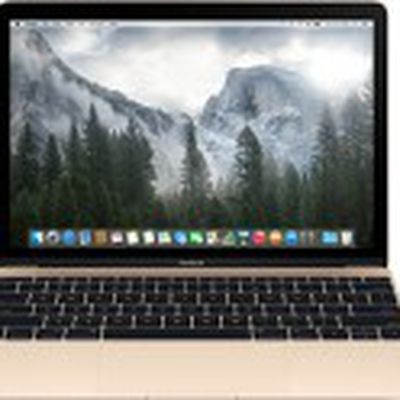 Apple released the iPad Pro on the Apple Online Store and at select Apple Retail Stores and resellers earlier today, and we have rounded up some interesting facts and news announcements surrounding the 12.9-inch tablet. iPad Pro Delivers Notebook-Level Performance Geekbench results show that the iPad Pro's A9X processor is a dual-core chip running at about 2.25 GHz, as reported by Ars...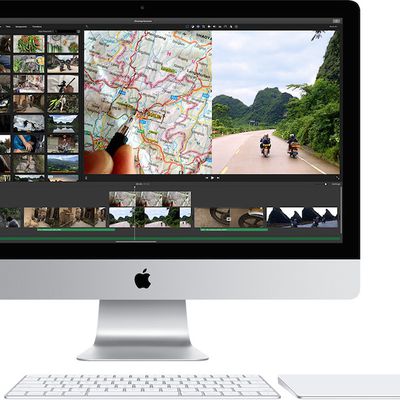 Apple's new 21.5-inch 4K and 27-inch 5K iMacs released yesterday have been subjected to early Geekbench 3 benchmarking, and the results show the late 2015 models are expectedly faster, with improved single-core and multi-core scores compared to previous-generation models. The new iMacs are between roughly 7% and 20% faster than previous models in Geekbench testing, but it should be noted the...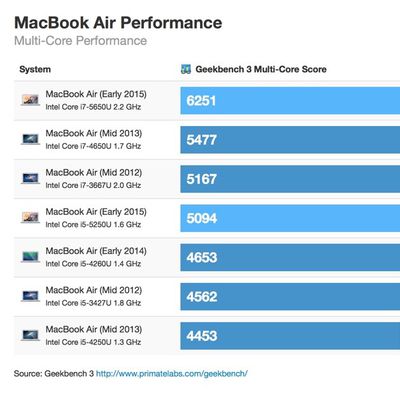 Earlier this week, we shared some Geekbench benchmarks for the Broadwell processors in the new 13-inch Retina MacBook Pro and the new 13-inch MacBook Air, which pointed towards speeds that were comparable to mid-2014 models. At the time, we noted the results might shift once more data came in and the machines got past their initial housekeeping tasks, and Primate Labs' John Poole has now shared...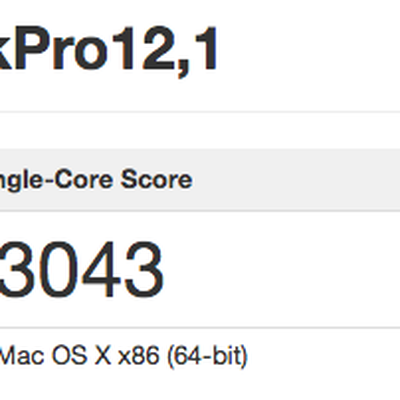 The newly refreshed 13" Retina MacBook Pro announced on Monday is seeing comparable performance to the mid-2014 model, according to the latest Geekbench benchmark. The early 2015 model with an Intel Core i5 processor clocked at 2.7GHz achieved a single-core score of 3043 and a multi-core score of 6448, a minor variance from last year's low-end 13" Retina MacBook Pro single-core score of 3056 and...

A short time ago, we highlighted a new benchmark appearing to show an iPad Air 2 device carrying an A8X chip with a triple-core 1.5 GHz processor and 2 GB of RAM. While we mentioned that the enhanced specs have led to huge performance gains compared to the A8 chip found in the iPhone 6 and 6 Plus, Primate Labs has now published a nice pair of charts showing just how dramatic this improvement...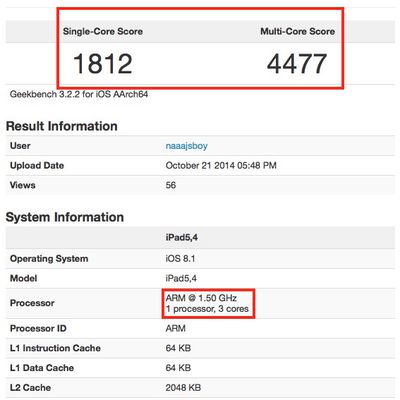 While Apple touted the power of the new A8X chip used in the iPad Air 2 at the company's media event last week, the company as usual opted not to disclose exact specifications on the part, leaving the details up to rumor and speculation until the device starts making its way into the hands of users and teardown experts. But with Apple shipping out orders to customers for delivery as soon as...

John Poole of Primate Labs has revealed Geekbench 3 benchmarks for the new iPad Air, revealing that the device's 64-bit A7 chip is running at 1.4 GHz, scoring a 1465 on the single-core test and a 2643 on the multi-core test. True to Apple's claims, the iPad Air benchmarks about twice as fast as the 4th generation iPad, with the A7 processor found in the new iPad coming in at 100MHz faster...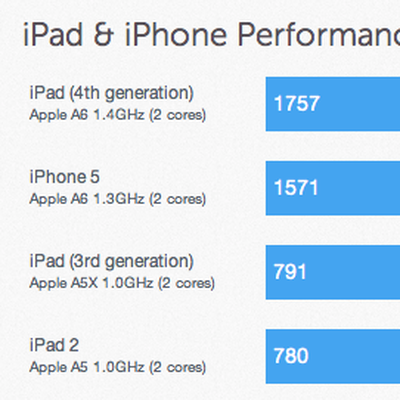 John Poole of Primate Labs posts about some 4th Generation iPad benchmarks that appeared in their Geekbench database on Sunday night. True to Apple's claims, the 4th Generation iPad benchmarks about twice as fast as the 3rd Generation iPad. The new iPad is based on an A6 processor which was first introduced in the iPhone 5. The iPad's processor is called the A6X, signifying the...

In addition to the just-surfaced unboxing video of the new iPad, Tinhte.vn also posts Geekbench benchmarks of the device, revealing that the device's A5X system-on-a-chip contains a 1 GHz application processor and 1 GB of RAM. The new iPad received a total Geekbench score of 756, essentially identical to that of the iPad 2, although Geekbench only tests processor and memory performance and...