Brydge Reviews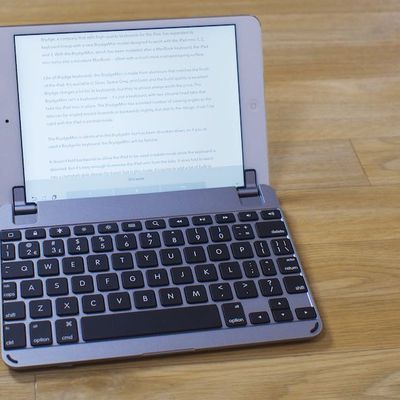 Brydge, a company that sells high-quality keyboards for the iPad, has expanded its keyboard lineup with a new BrydgeMini model designed to work with the iPad mini 1, 2, and 3. With the BrydgeMini, which has been modeled after a MacBook keyboard, the iPad mini turns into a miniature MacBook - albeit with a much more cramped typing surface. Like all Brydge keyboards, the BrydgeMini is made from...
Brydge Articles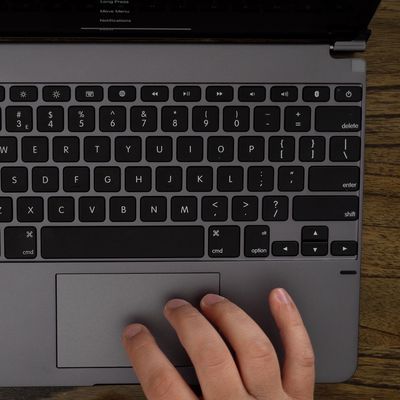 Brydge today announced the upcoming launch of a new beta firmware update designed for the Pro+ keyboards, which launched last spring. The Pro+ keyboards feature integrated trackpads and came out ahead of when Apple added dedicated trackpad support to iPadOS. The software available from Brydge adds native multi-touch capabilities and should much improve the trackpad experience of the Pro+...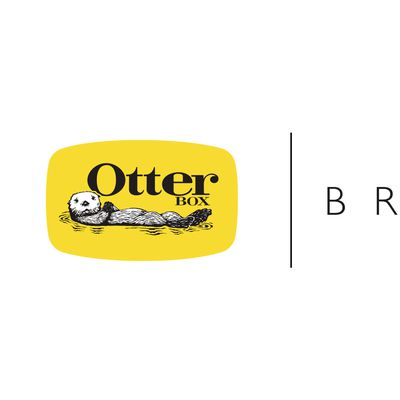 Otter Products, maker of the popular Otterbox mobile accessories, has announced a "strategic investment" in Brydge, in a move that is set to support future collaboration and product development. The new agreement between the companies will allow Otter and Brydge to leverage each other's supply and distribution networks. Most interestingly, the companies seem intent on developing new...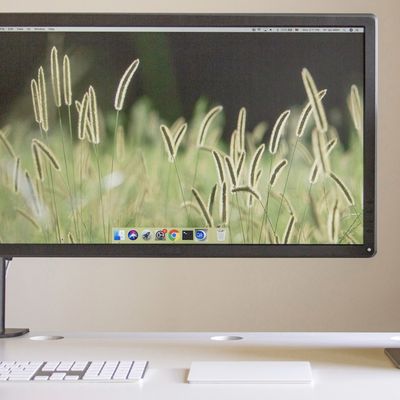 Brydge today announced a new series of Vertical Docks for Apple's MacBook Pro line. The new products include reengineered Vertical Docks for previous generation MacBook Pro models (priced at $169.99), and brand new Vertical Docks for the 16-inch MacBook Pro and 13-inch MacBook Air. The Brydge Vertical Dock is a space-saving accessory that stores your Mac notebook in a vertical position. It...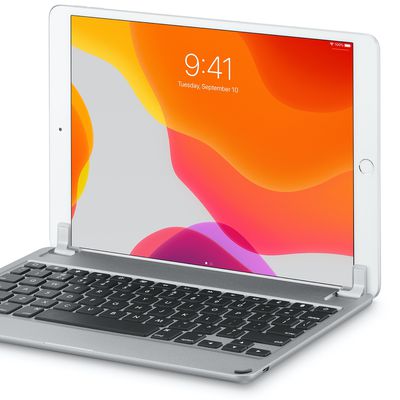 Apple is now offering the popular Brydge line of keyboards designed for the newest iPads in retail and online stores across the United Kingdom. As of today, Apple UK is selling the Brydge 10.2 Wireless Bluetooth Keyboard for the seventh-generation iPad, the Brydge 10.5 Wireless Bluetooth Keyboard for the third-generation ‌‌iPad‌‌ Air, and the Bridge 7.9 Wireless Bluetooth Keyboard for...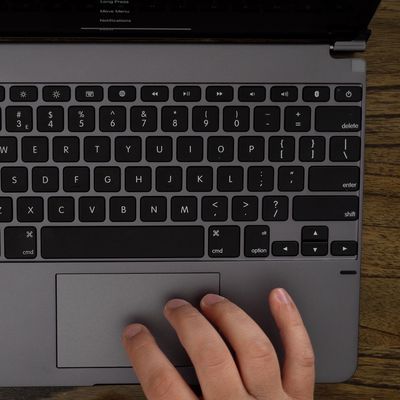 Well ahead of when Apple introduced trackpad support in iOS 13.4, Brydge announced an iPad Pro keyboard with a built-in multi-touch trackpad. We have one of Brydge's new Pro+ keyboards on hand, and thought we'd check it out to see how it works with Apple's new 2020 ‌iPad Pro‌ models. Subscribe to the MacRumors YouTube channel for more videos. The Brydge Pro+ keyboard is similar in design to...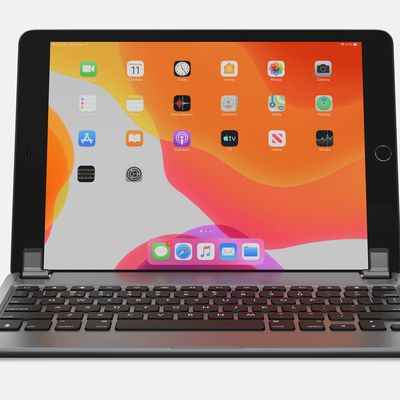 Brydge has released a short YouTube video showcasing its Brydge Pro+ Keyboard with trackpad support. This comes just days after Apple announced its own Magic Keyboard with designated trackpad alongside both the new iPad Pro and new MacBook Air. In the video, Brydge highlights some of the capabilities of its new Brydge Pro+ keyboard. The major new feature is full trackpad support in iPadOS...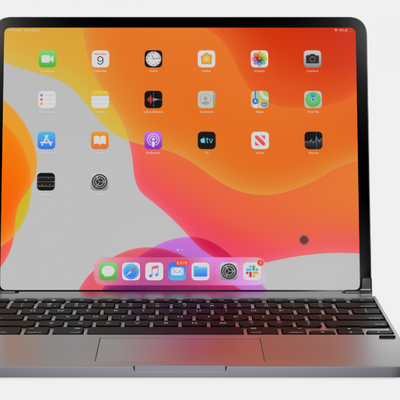 Apple accessory maker Brydge this week introduced a new iPad Pro keyboard with a built-in multi-touch trackpad. Taking advantage of new AssistiveTouch functionality in iPadOS, the trackpad can be used to bring up the Dock from any app with a two-finger tap, access the App Exposé screen with a three-finger tap, and more. The full-size QWERTY keyboard features LED-backlit keys with three...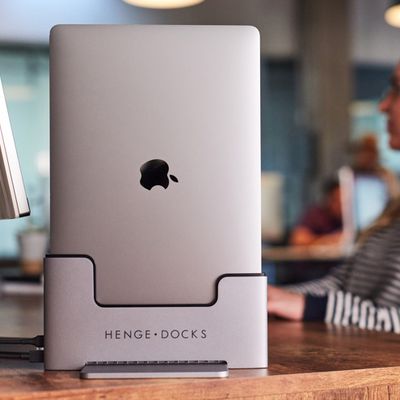 Brydge, known for its line of keyboards designed for Apple's iPads, today announced its acquisition of Henge Docks, a company known for its docking solutions for Mac devices. Brydge says that it wants to create a new range of complementary devices that would "enhance the lives of individuals" and give them a way to seamlessly transition from one device to another. "We've always been major...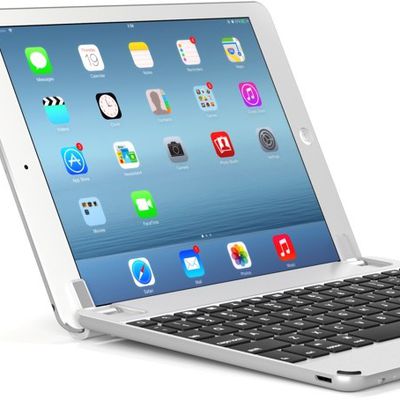 For this week's giveaway, we've teamed up with Brydge to give away five Brydge keyboards for the iPad Air, iPad Air 2, or iPad mini 1/2/3. Brydge's line of keyboards are some of the best available, made from high-quality materials with a comfortable, MacBook Pro-style key feel. Brydge keyboards, which will turn your iPad into a mini MacBook, are all designed from aluminum to match the style of ...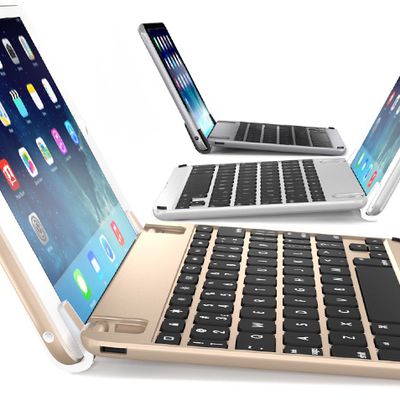 Brydge today officially unveiled its latest keyboard, debuting the BrydgeMini designed for Apple's iPad mini 4. Brydge's first BrydgeMini keyboard came out earlier this year for older iPad mini models, but at the time, a version for Apple's latest iPad mini wasn't available. Like all Brydge keyboards, the BrydgeMini is constructed from aluminum and attaches to the iPad mini using a set of...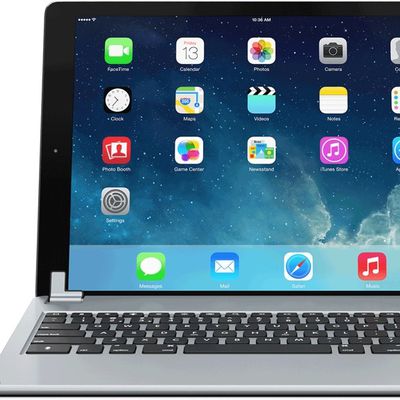 There are few keyboards available for Apple's iPad Pro right now, but companies are slowing releasing new options for the larger-screened tablet. Brydge, a well-known manufacturer of keyboards for Apple's earlier iPads, has announced the debut of the BrydgePro, a keyboard designed for the iPad Pro. Like prior Brydge keyboards, the BrydgePro is constructed from aluminum to match the aesthetic...