Belgium
By MacRumors Staff
Belgium Articles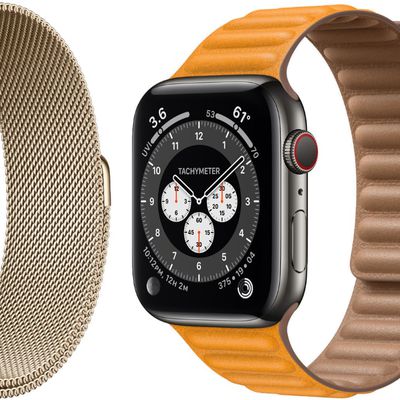 Apple has begun selling the Apple Watch models with cellular connectivity in Belgium for the first time, reports iCulture. Only the aluminum and stainless steel versions are available in cellular variants on Apple's regional online store – the titanium model currently remains unavailable. Belgian provider Telenet will be the first provider to support 4G connectivity on Apple Watch...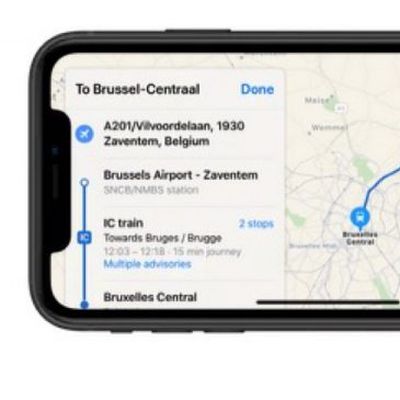 Following yesterday's Apple Pay launch in Belgium, Apple today updated its Maps app to include transit information across the country. Apple has yet to update its official list of locations for which Maps offers Transit data, but several tipsters contacted MacRumors to confirm the information is already live. The coverage includes train, tram, and bus routes in the main cities as well...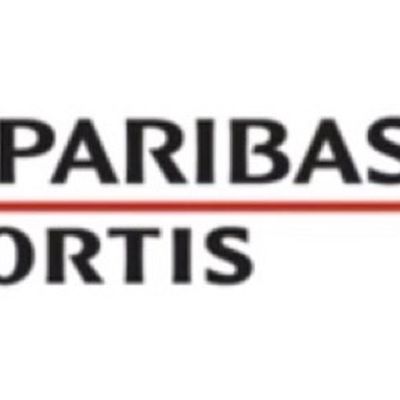 As expected, Apple Pay launched in Belgium today, allowing bank card users in the country to take advantage of the contactless mobile payment system if their card issuer supports it. In this case, the region's Apple Pay launch has taken the form of an exclusive partnership with BNP Paribas Fortis and its subsidiary brands Fintro and Hello Bank. It's possible that other banks in Belgium...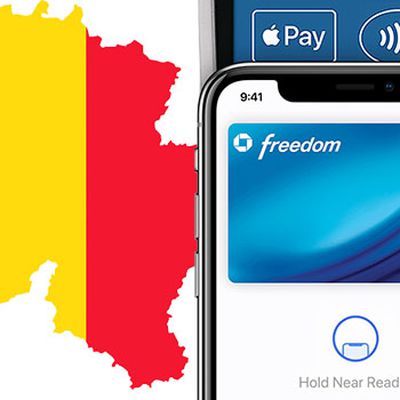 Apple Pay will launch in Belgium on Wednesday, according to Belgian newspaper De Tijd. The report, citing sources, claims Belgium's largest bank BNP Paribas Fortis will be the exclusive Apple Pay partner in the country at launch. The bank offers a variety of Visa and Mastercard credit cards and debit cards. Belgium would become the 30th region where Apple Pay is officially available. Apple...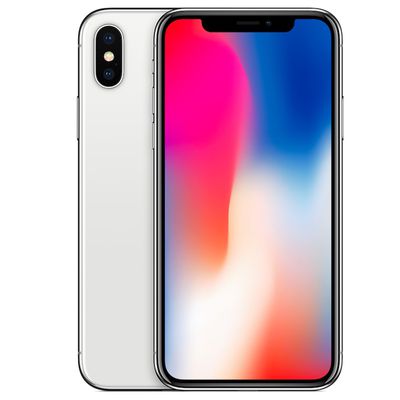 Apple recently confirmed that the iPhone X will be available for walk-in customers to purchase at its retail stores when the device launches Friday, November 3, but that will not be the case in two European countries. Due to anti-terrorism restrictions, Apple will not be selling the iPhone X to customers without a pre-order or pickup reservation in Belgium or France. The news was first...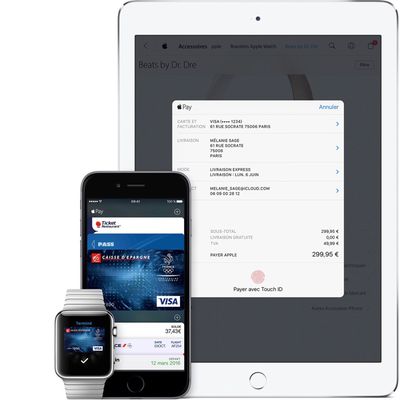 Just one day after Apple Pay launched in Ireland, there is now evidence to suggest the service could launch in Belgium soon too. Belgian bank CBC Banque & Assurance on Tuesday tweeted that Apple Pay will be available in May, as spotted by French blog iGeneration. Meanwhile, another Belgian bank Belfius Bank said it will begin accepting contactless payments on May 2, although it did not...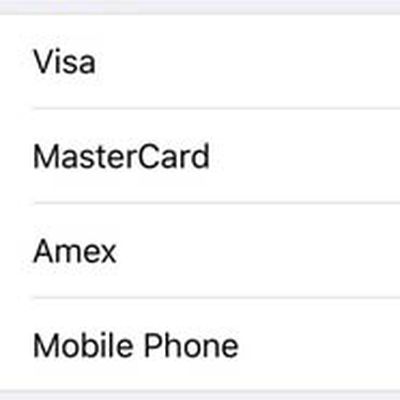 Apple has enabled carrier billing in Belgium and Norway, expanding upon the feature's existing availability in Germany, Japan, Russia, Switzerland, Taiwan, Saudi Arabia, and the United Arab Emirates. The feature is limited to select carriers in each country — share if yours is supported in the comments. The payment method enables customers to pay for iTunes content, App Store apps, iBooks, ...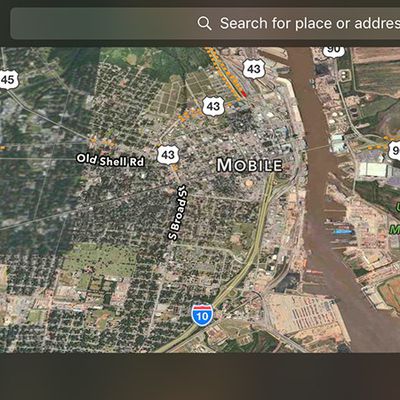 Apple today updated its iOS feature availability page with 23 new Flyover locations around the world, including cities in the United States, Australia, Belgium, Canada, France, Italy, Mexico, Spain, Taiwan, and the United Kingdom. Flyover is an Apple Maps feature that provides photo-realistic 3D views of primarily large cities and landmarks. In satellite view, users can zoom, pan, and rotate ...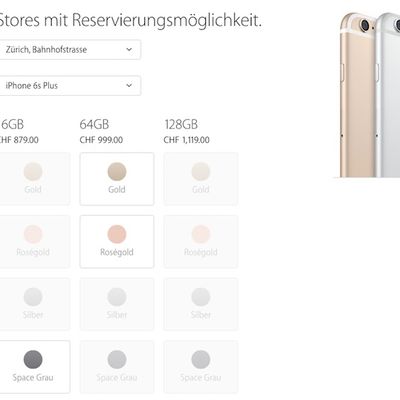 Apple is now accepting iPhone 6s and iPhone 6s Plus in-store reservations through its Reserve and Pickup program in six European countries where the smartphones are set to launch this Friday, October 9, including Belgium, Italy, Spain, Sweden, Switzerland and the Netherlands. iPhone 6s and iPhone 6s Plus reservations on Apple Online Store in Switzerland European customers can select an iPhone ...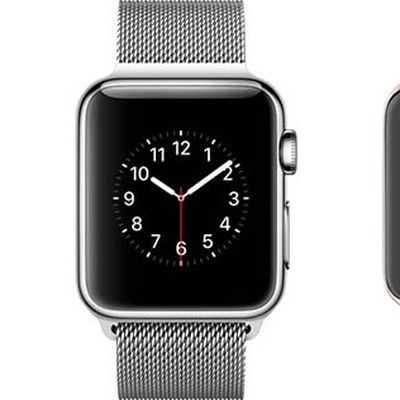 Apple has updated its regional websites for Belgium, Finland, Norway, Luxembourg and Poland to announce the Apple Watch will be available on October 9. Belgium, Finland, Norway, Luxembourg and Poland will be part of the sixth Apple Watch launch wave: April 24: Australia, Canada, China, France, Germany, Hong Kong, Japan, U.K. and U.S. June 26: Italy, Mexico, Singapore, South Korea, Spain, ...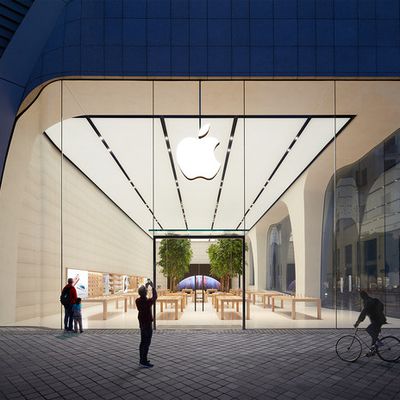 Apple celebrated the grand opening of its newly designed Apple Store in Brussels today with much fanfare, ranging from CEO Tim Cook tweeting to long lineups and media forming around the entrance prior to the doors opening. The store is the first located in Belgium at Avenue de la Toison d'Or in a busy shopping area. The new Apple Store is the first to feature a next-generation Jony...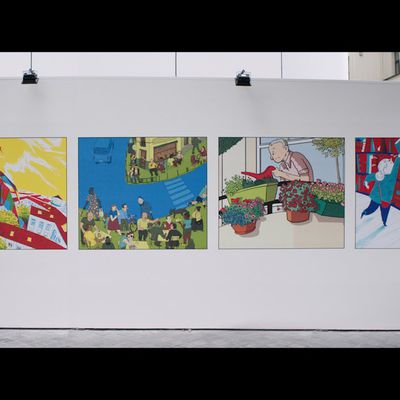 Apple has shared a new video to celebrate the first Apple Store in Belgium, which opens on Saturday, September 19 in the capital city of Brussels. The two-minute spot highlights the work of several comic artists in Brussels, which is known for its tradition of comic art. Brussels has a rich tradition of comic art. So, to celebrate the opening of the Apple Store, Brussels, we brought together...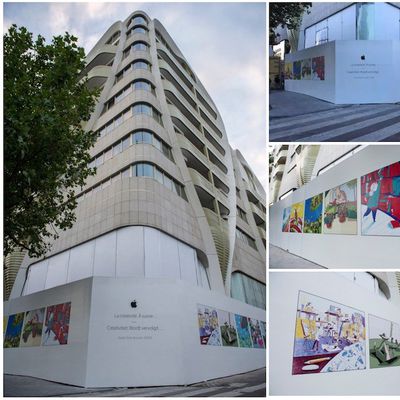 Apple has constructed a creative barricade with colorful artwork that confirms its first Apple Store in Belgium will open on Saturday, September 19. The retail store will be located on Avenue de la Toison d'Or in the capital city of Brussels. Apple confirmed the store opening to Belgian website Apple Nieuws Vlaanderen, which has shared several photos of the storefront. The store has not yet...