First Apple Store in Belgium Opens in Brussels on September 19
Apple has constructed a creative barricade with colorful artwork that confirms its first Apple Store in Belgium will open on Saturday, September 19. The retail store will be located on Avenue de la Toison d'Or in the capital city of Brussels.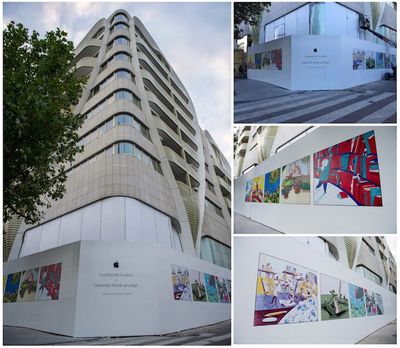 Apple confirmed the store opening to Belgian website Apple Nieuws Vlaanderen, which has shared several photos of the storefront. The store has not yet been listed on Apple's website, but store hours and grand opening details should be available soon.
Update 8:32 AM: Apple's store page for the new Brussels location is now live, but with the opening still two weeks away the store is not yet taking reservations for Genius Bar appointments or workshops.