AppleInsider
By MacRumors Staff
AppleInsider Articles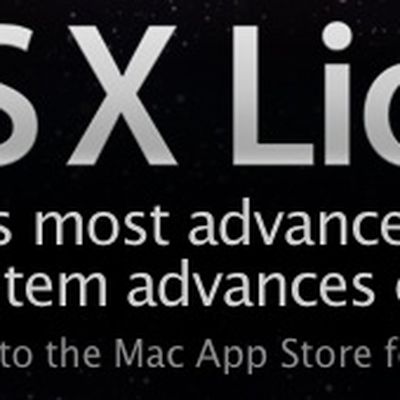 A pair of reports today are suggesting that Apple may be preparing its retail stores for a launch of OS X Lion next week, with MacBook Air and other hardware updates likely to follow alongside or soon after the new operating system debuts. 9 to 5 Mac reports that Apple has scheduled "overnights" for next Wednesday, July 13th, events where store layouts and promotional materials are tweaked and ...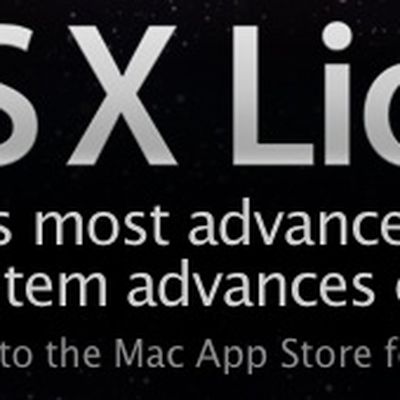 AppleInsider reports that it has received word that Apple is holding back on releasing updated Mac models in order to wait for work on OS X Lion to be completed. Apple is reportedly "so pumped up" about Lion that it wants to ship the new machines with Lion preinstalled rather than forcing users to upgrade on their own once the new operating system is released next month.For instance, new...

AppleInsider reports that it has received information from a source claiming that Apple will offer at least a basic tier of iCloud services free of charge to Mac OS X Lion users, although it remains unclear exactly what would be included in that package.People familiar with Apple's plans indicated to AppleInsider that at least one of those secrets is expected to be that at least some of the...

There has been a considerable amount of back-and-forth regarding staff meetings and other activities reportedly scheduled for this weekend at Apple's retail stores, with some speculation suggesting that Apple could be readying a product launch or other activities related to the company's 10th anniversary of the opening of its first retail stores. It is beginning to appear, however, that the...

AppleInsider reports that Apple's annual back-to-school promotion will kick of next week and will be one of the topics in this weekend's retail meeting:Apple as early as next week will once again announce its annual back-to-school promotion that has historically offered a free or discounted iOS device to customers purchasing of a new Mac, an event that may prove to be one of the main topics of...

AppleInsider reports that it has learned that Apple is planning to utilize the Mac App Store as the "preferred" mechanism for distribution of Mac OS X Lion when it is released to the public later this year. The Mac App Store, available to all users running the most recent version of Mac OS X 10.6 Snow Leopard, will become the de facto method for obtaining the Lion upgrade, people familiar with...

AppleInsider confirms the early reports that iMacs are due to be refreshed this week. More specifically, people familiar with the matter say Apple plans to introduce the new models on Tuesday, May 3, swapping out the systems' first-gen Core i processors and miniDisplay ports for second-generation Core i chips and the company's new high-speed Thunderbolt port.May 3rd is believed to be scheduled...

Amid mounting claims that Apple has acquired the iCloud.com domain, AppleInsider now reports that Apple is indeed using the "iCloud" name internally as it builds new versions of iOS 5 and Mac OS X Lion that will integrate with the service. Apple has begun adopting the "iCloud" name within several products currently under development, suggesting the appropriately labeled moniker is indeed the...

AppleInsider reports that production of the new MacBook Pros are already underway and that volume shipments will begin as early as the first week of March. A person familiar with the matter said the Mac maker currently anticipates an introduction of the new models within about two weeks time, which would represent a delay of just a couple of weeks from when the company initially hoped to usher ...

The current iPad model. Appleinsider claims that Apple may already be in "advanced testing stages" of a new FaceTime capable iPads. A version of the tablet device with a built-in video camera and support for the new FaceTime video conferencing standard has already...