No MacBook Pro Refresh Until Early Next Month?
Just yesterday, 9to5Mac claimed that a debut of updated MacBook Pro models was "likely" to occur next week, offering a minor speed bump refresh to carry the line through until the launch of Intel's Ivy Bridge platform next year. AppleInsider now reports, however, that the MacBook Pro launch will likely not occur until "early next month".
[One source] said that the notebooks' planned introduction in late September was put on the back burner once the release dates for iOS 5.0 and iPhone 4S were solidified, as Apple pooled all available resources to support the launch -- the largest and most rapid yet in the Cupertino-based company's history.

Since then, the launch date for the Late 2011 MacBook Pros has reportedly been a moving target. However, a second person with proven accuracy in predicting Apple's product launch dates says the Mac maker is now advising its partners not to expect availability of the new models until the first week of November.
The reason for the continued fluidity in launch timing is unknown, although Apple's primary MacBook Pro and MacBook Air aluminum case supplier, Catcher Technology, has been forced to temporarily shut down its factory over over pollution concerns. Digitimes reported today that Catcher is investing $2-3 million to address concerns at the plant, aiming to resume production next month.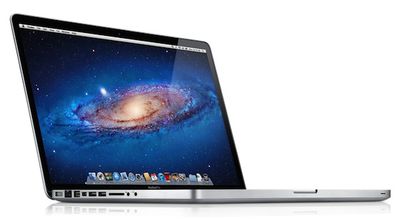 Apple has reportedly already ramped down production of its current MacBook Pro models, a situation that will likely lead to increasingly tight supplies heading into the refresh. Third-party resellers are already experiencing shortages and stock-outs of the MacBook Pro, although it is unclear if the shortages will also spread back to Apple's own channels, which understandably maintain highest priority for distribution.