Apple Preparing to Release Updated AirPort Express Base Station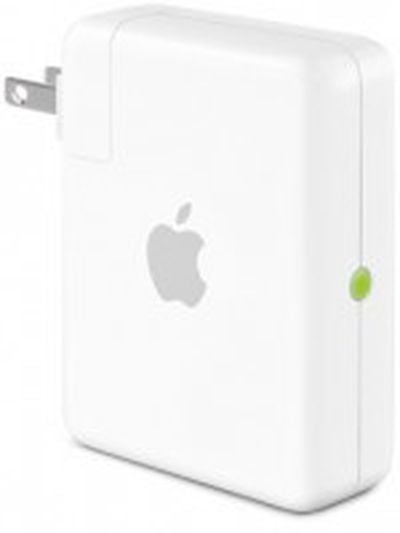 AppleInsider reports that Apple is preparing to release an updated version of its compact AirPort Express wireless base station. Hints of the imminent refresh come from shortages of the existing model being observed at several third-party retailers, but the most concrete evidence comes from a source reporting that Apple is finishing work on its AirPort Utility 5.6 software which makes reference to the new model.
Although Apple's online store still reflects availability of "AirPort Express Base Station with 802.11n and AirTunes," authorized resellers like DataVision report that the same model (MB321LL/A) is discontinued, while Amazon estimates it will have new stock sometime in the next "2 to 5 weeks."

Additionally, a person familiar with the matter says Apple is wrapping up the release of AirPort Utility 5.6, makes reference to a second-generation 802.11n AirPort Express in its developer notes:

"Adds support for the AirPort Express 802.11n (2nd Generation) base station"
Similar references to updated Time Capsule and AirPort Extreme models were discovered in the public release of AirPort Utility 5.5.3 back in June, with the new models debuting a week later.
That update brought increased storage capacities for Time Capsule models, as well as improved range and performance. It is unclear exactly what changes Apple has in store for the AirPort Express, but similar wireless performance improvements may be the focus of the update.