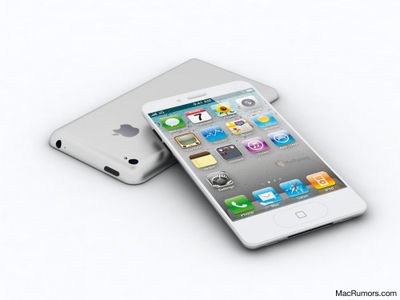 In line with reports that the iPhone 5 will debut in "mid-October", AppleInsider reports that Apple and its longtime advertising partner TBWA/Chiat/Day are beginning work on an advertising campaign to support the new device, with production on the first round of television commercials said to be wrapping up in the first week of October.
More specifically, one person familiar with the matter says that filming for the television spots is taking place out in Los Angeles in conjunction with the iPhone maker's long-time ad agency TBWAChiatDay.

However, a second person with a proven track record notes that the production schedules for the first-run campaign isn't slated to wrap up until the middle of the first week of October.
iPhone 5 rumors seem to be coalescing around a late September to mid October timeframe, with Apple potentially holding a media event near the early end of that window and product availability coming on one of the first two Fridays in October: the 7th or the 14th.