Sandy Bridge iMacs Due Next Week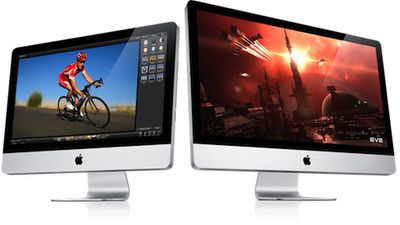 AppleInsider confirms
the early
reports
that iMacs are due to be refreshed this week.
More specifically, people familiar with the matter say Apple plans to introduce the new models on Tuesday, May 3, swapping out the systems' first-gen Core i processors and miniDisplay ports for second-generation Core i chips and the company's new high-speed Thunderbolt port.
May 3rd is believed to be scheduled as a day for promotional materials at Apple stores to be changed out, likely marking the release of a new product.
Apple is widely expected to adopt Thunderbolt across their product line from here on out. They first introduced Thunderbolt on the MacBook Pros released in February. Thunderbolt promises a faster connector technology to drive external displays, hard drives and more.