Apple Pencil 3: Everything We Know
Apple is rumored to be working on a third-generation version of the Apple Pencil, which could perhaps be introduced and sold alongside new iPad models that are set to launch in 2021.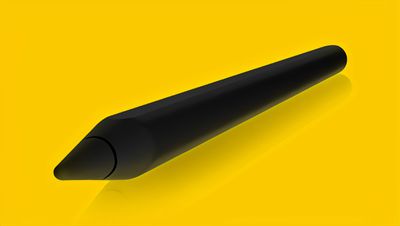 We have a limited amount of information on what might be included in an ‌Apple Pencil‌ refresh, but this guide covers everything we know.
Design
A leaked image said to depict the third-generation ‌Apple Pencil‌ suggests that it will look similar to the second-generation version, with the same shorter body that was introduced in the prior model.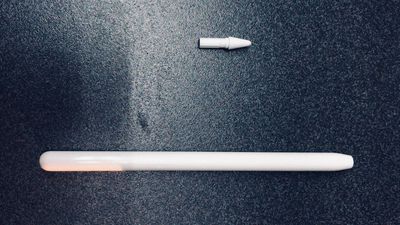 The first-generation ‌Apple Pencil‌ was longer in size and thicker than the second-generation model, which has a flat edge that allows it to charge inductively through an ‌iPad‌.
The third-generation model appears to have the same design, but it is made from a glossy material, and it has a different tip design.
Prior ‌Apple Pencil‌ designs featured a small screw-on tip, while the new version appears to have a larger tip design that screws into the ‌Apple Pencil‌. The purpose behind the updated tip design isn't known at this time.
Colors
Mr. White, the leaker who shared the images of the third-generation ‌Apple Pencil‌, has said that we can expect the new version to come in black as well as white.



Both the first and second-generation ‌Apple Pencil‌ models were released only in a white color.
Functionality
The ‌Apple Pencil‌ is expected to have all of the functionality of the second-generation model, with low latency and integration with the latest ‌iPad‌ models.
All of Apple's iPads support the ‌Apple Pencil‌, but Apple limited the second-generation ‌Apple Pencil‌ to its newer iPad Pro and iPad Air, so a third-generation model could be exclusive to newer models.
iPad-based inductive charging is expected, as is gesture support. As for new features, we're not sure what could be introduced at this point in time. Apple patented a color sensing technology that would let the ‌Apple Pencil‌ sample colors from the environment, but there's no word yet on whether that idea will make it into a finalized product.
Release Date
If there is a new ‌Apple Pencil‌ in the works, it could launch in the first half of 2021 alongside new ‌iPad‌ models that are in development.
Leaker "Uncle Pan Pan," who does not have an established track record, said in April that Apple is "preparing to release" a next-generation ‌Apple Pencil‌.
Guide Feedback
Have questions about the ‌Apple Pencil‌ 3 or know of something we left out? Send us an email here.