iPhone 15 Pro Rumored to See Huge Price Hike
The iPhone 15 Pro models are rumored to be facing substantial price hikes upon their launch later this year, according to recent reports.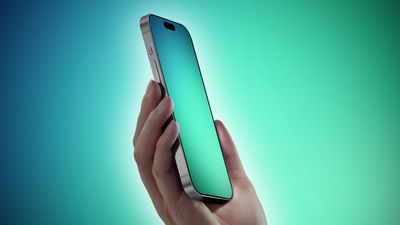 According to a rumor from an unverified source on Weibo, Apple is planning to increase the price of this year's ‌iPhone 15 Pro‌ models to widen the gap with the iPhone 15 Plus. The iPhone 14 Pro and ‌iPhone 14‌ Pro Max start at $999 and $1,099, meaning that any price increase would put both high-end iPhone models north of $1,000 for the first time.
The report added that since the ‌iPhone 15‌ and ‌iPhone 15‌ Plus will gain a number of features currently exclusive to the Pro models, such as Dynamic Island and the 48-megapixel camera, there will be even more need to separate the Pro and non-Pro devices in terms of pricing this year.
Late last year, it was reported that Apple is "seriously" concerned about sales of the ‌iPhone 14‌ Plus, which starts at $899 – just $100 less than the ‌iPhone 14‌ Pro. As a result, the company is apparently weighing up different pricing strategies to boost sales of the standard ‌iPhone 15‌ models.
The price increase has been corroborated by Jeff Pu, a tech analyst at Hong Kong-based investment firm Haitong International Securities. Despite multiple reports that last year's ‌iPhone 14‌ models would see a price increase of around $100, this did not materialize and the devices continued to cost the same as the corresponding iPhone 13 models.
Outside of the U.S., Apple has increased the prices of iPhones multiple times in recent years, largely due to foreign currency fluctuations. In the UK, for example, the ‌iPhone 14‌ Pro starts at £1,099, compared to £949 for the ‌iPhone 13‌ Pro. A price increase in the U.S. is likely given above-average economic inflation.
Apple has managed to keep starting prices unchanged for six straight generations of Pro models, but prices will likely have to increase eventually for the company to maintain its profit margins. It's unclear if the standard ‌iPhone 15‌ and ‌iPhone 15‌ Plus would also see a price increase over the ‌iPhone 14‌ and ‌iPhone 14‌ Plus, which start at $799 and $899, respectively.
Apple is expected to announce the ‌iPhone 15‌ series in September as usual. All four devices are rumored to feature a USB-C port, the Dynamic Island, and a slightly more curved frame, while over 10 additional features and changes are rumored for the Pro models.