Some USB-C Power Banks Fail to Work With iPhone 15
Apple added a USB-C port to the iPhone 15 lineup this year, allowing it to work with USB-C cables, USB-C power banks, and more. It turns out that some USB-C battery packs are not working properly with Apple's ‌iPhone 15‌, resulting in charging issues.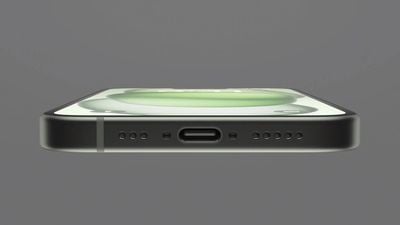 As highlighted on Reddit and the MacRumors forums, not all existing USB-C power banks can be used with the ‌iPhone 15‌ models, perhaps due to the iPhone's reverse charging feature. In some cases, the ‌iPhone 15‌ will fail to charge, or the ‌iPhone 15‌ will charge the power bank.
A range of different power banks are affected, and because of the wide number of them on the market, it is impossible to list the models that are non-functional. One version that fails to work is the Anker PowerCore Slim 10K PD, and a customer who contacted Anker was told that the only way to get the power bank to charge the ‌iPhone‌ is to use the USB-A port.

It seems that due to the iPhone 15 series' reverse charging function, the USB C's port charging of Anker PowerCore Slim 10k PD will be influenced, which does not have a solution currently. The only way to get your iPhone charged is to use the USB A port.

Anker will do more tests on all of our power banks to see whether this is the issue with certain power banks and try to get a solution.
The ‌iPhone 15‌ models are able to charge an Apple Watch, AirPods, or another ‌iPhone‌ through the USB-C port, and there is a possibility that this functionality is what's impacting some power banks. Most USB-C power banks with Power Delivery seem to be working as intended, including a number of models tested by MacRumors, but ‌iPhone 15‌ owners should be aware that some could be incompatible.