iPhone 15 Pro to Feature Major Battery Life Boost
Apple's iPhone 15 Pro models could boast considerably better battery life due to major efficiency improvements afforded by the A17 Bionic chip, recent reports suggest.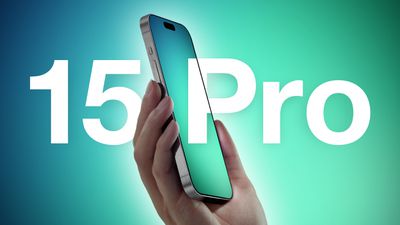 The A17 Bionic chip is widely expected to be manufactured with TSMC's 3nm fabrication process. The next-generation production technique allows chips to use up to 35 percent less power while providing better performance compared to the 5nm process that Apple has used for all of its A- and M-series chips since 2020.
The A17's up to 35 percent reduced power consumption is unlikely to be enough to transform the iPhone's battery life alone, since other power-hungry components such as the display and 5G modem will still be present. Providing Apple makes efficiency improvements to these other key components, the ‌iPhone 15 Pro‌ models could boast a considerable battery life boost over the previous generation.
Combined with the performance enhancements that the ‌3nm‌ process offers, the A17 Bionic chip is shaping up to be a significant upgrade. Last year, Apple reserved its latest chip, the A16 Bionic, for its high-end iPhone 14 Pro and ‌iPhone 14‌ Pro Max models only, with the ‌iPhone 14‌ and ‌iPhone 14‌ Plus retaining the same A15 Bionic chip introduced in the previous generation. This split is expected to continue in the iPhone 15 lineup, with only the two high-end models receiving the A17 Bionic, and the ‌iPhone 15‌ and ‌iPhone 15‌ Plus set to upgrade to the A16 Bionic.
Apple is believed to be the biggest client of TSMC's ‌3nm‌ production lines, but there have recently been concerns around the supplier's ability to meet Apple's vast order quantities. The ‌iPhone 15‌ and ‌iPhone 15 Pro‌ models are expected to launch in the fall.