Apple Watch Owners With UnitedHealthcare Can Earn Awards for Being Active
Insurance provider UnitedHealthcare today announced the launch of UnitedHealthcare Rewards, a program that allows members to use their Apple Watches or iPhones to earn up to $1,000 per year by completing different health goals and activities.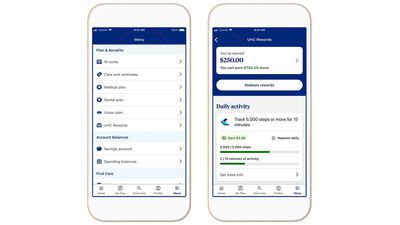 UnitedHealthcare says that eligible members are able to earn rewards by using a smart watch, smartphone, or activity tracker, with the rewards able to be added to a prepaid debit card or deposited into a health savings account. Rewards can be earned by completing the following tasks:
Achieve 5,000 steps or more each day.
Complete 15 minutes or more of activity per day.
Track sleep for 14 nights.
Get a biometric screening.
Complete a health survey.
Select paperless billing.
Some of the payouts include $3.50 per week for walking 5000 steps a day, $10 for tracking 14 days of sleep, $7 a week for 30 active minutes of fitness each day, and $25 for completing a health survey.
Additional activities will be added to the rewards program throughout the year. UnitedHealthcare Rewards is available to select employers with fully insured plans at the start of their new plan year, and additional employers will gain access later in 2023. The program can be accessed through the UnitedHealthcare app or through the UnitedHealthcare website.