iPad Pro Now More Powerful Than iMac and Mac Mini
The iPad Pro is now more powerful than the iMac and the Mac mini due to featuring a more advanced chip, as the two desktop Macs are left with older hardware.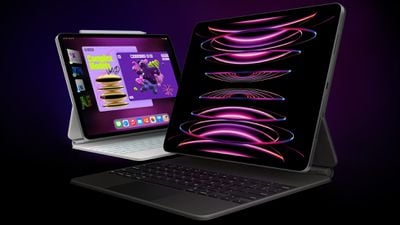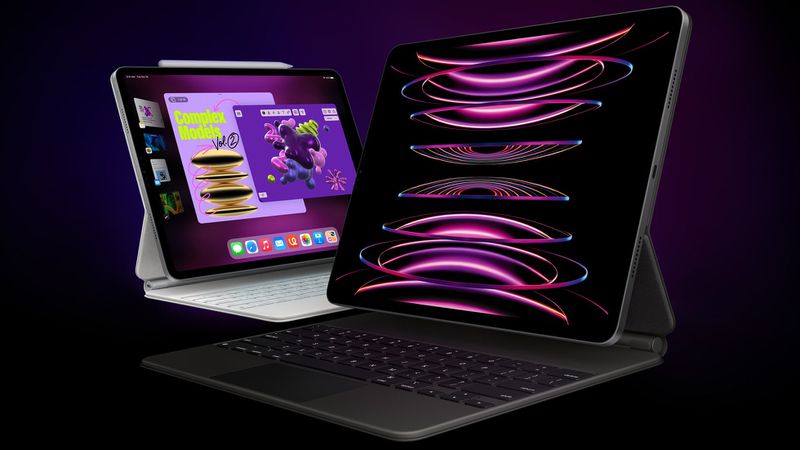 The ‌iMac‌ and Apple's two ‌Mac mini‌ models have been left with the M1 chip from 2020, despite the launch of a plethora of devices featuring the M2 chip – meaning that they are outdated compared to the 13-inch MacBook Pro, redesigned MacBook Air, and ‌iPad Pro‌. Apple announced the M2 chip in early June this year at WWDC, offering around 20 percent better performance. The ‌M2‌ chip came to the 11-inch and 12.9-inch ‌iPad Pro‌ last month, offering a performance bump over the ‌M1‌ models from April 2021.
Mac Otakara's Geekbench 5 results for the ‌M2‌ ‌iPad Pro‌ confirm a 15 to 16 percent increase in multi-core performance over models with the ‌M1‌ chip (8,516 score for 12.9-inch model with ‌M2‌ chip vs. 7,326 for the 12.9-inch model with ‌M1‌ chip):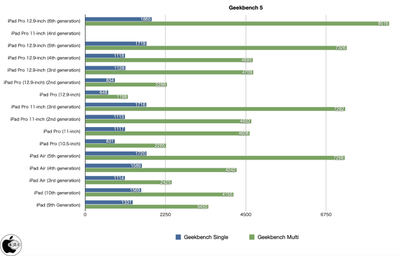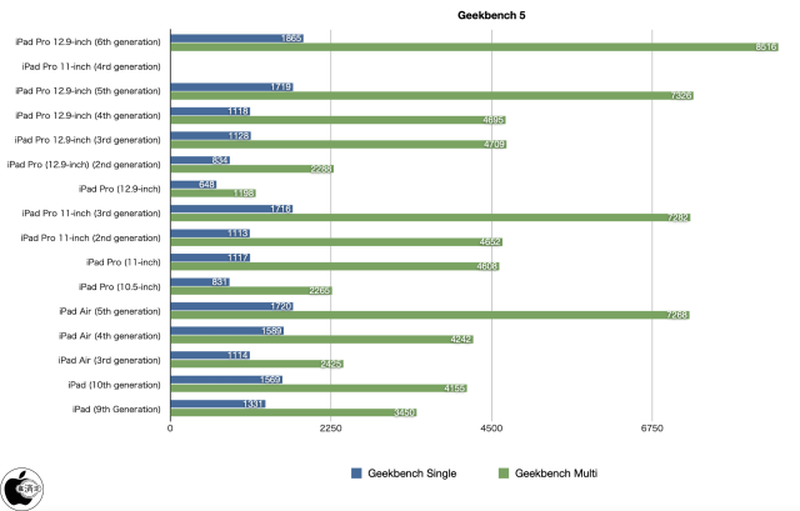 Since three different devices now contain the ‌M2‌ chip, the ‌iMac‌ and ‌Mac mini‌ are ripe for a chip upgrade. Even though adding an ‌M2‌ chip to the ‌iMac‌ and the ‌Mac mini‌ would presumably require limited internal changes, Apple has thus far neglected to do so.
The situation is potentially embarrassing since the ‌iPad Pro‌ has come under fire for purportedly being unable to take advantage of the hardware it offers, while the ‌iMac‌ and ‌Mac mini‌ are fully-fledged desktop computers.
Forecasts from Bloomberg's Mark Gurman suggest that an ‌iMac‌ with the ‌M2‌ chip is not on the horizon. Following the ‌M2‌ series of Macs, Gurman said a new ‌iMac‌ will be among the first Mac with M3 chips. It is not clear why Apple would exclude the ‌iMac‌ from the ‌M2‌ chip and wait until the M3 chip is available, especially since this means that the current ‌M1‌ model would be around for a considerable amount of time, already being over a year and a half old.
Reports earlier this year suggested that Apple originally "had plans" to introduce new ‌Mac mini‌ models in 2022, but these arrangements were "probably scrapped" in favor of the all-new Mac Studio. A new ‌Mac mini‌ with the standard "M2" chip and a second higher-end model with the "M2 Pro" chip are purportedly still in the works for launch sometime in 2023.
Apple is expected to announce new MacBook Pro models featuring the ‌M2‌ Pro and ‌M2‌ Max chips in a matter of months, which will become the most advanced Apple silicon chips to date. The launch of even more powerful Apple silicon hardware will only further highlight the extent to which the ‌iMac‌ and ‌Mac mini‌ seem to have been left behind.