Reddit Went Down on Second Day of /r/Place Artwork Experiment [Updated]
If you are unable to load Reddit right now, you are not alone, as the website is currently down for many users due to server issues. Reddit's status page confirms that the website is experiencing an "unresolved incident" resulting in pages failing to load.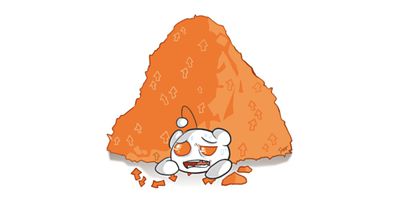 Many users are receiving an error message that says "our CDN was unable to reach our servers" when attempting to load Reddit.
Reddit's downtime comes on the second day of the /r/place experiment for April Fool's Day weekend that allows users to place pixels on a canvas to create artwork. We'll update this story when the Reddit outage has been marked as resolved.
Update - 6:09 p.m. Pacific Time: Reddit says it has identified the cause of the downtime and has engineers implementing a solution. Reddit is starting to come back online for users.