Intel Reportedly in Exclusive Talks With Unnamed Buyer Over 8,500 Wireless Patents
Just weeks after Intel reportedly put around 8,500 wireless patents up for auction, the chipmaker has now taken the portfolio off the market and entered into a period of exclusivity with an unnamed buyer for a substantial portion of the assets up for sale, according to IAM.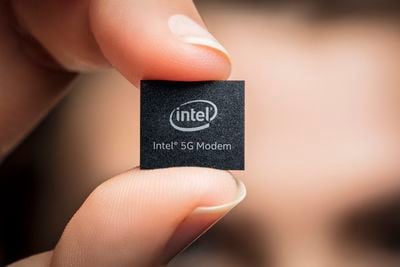 While the hopeful buyer has not been disclosed, the report speculates it could be Apple:
Intel gave no indication of who the interested bidder might be; whether, for example, it is an operating company acting on its own, a consortium or an investor play. However, given the reports of Apple's interest in the chipmaker's overall smartphone modem business, the iPhone giant must be seen as among the most likely bidders.
Intel is reportedly aiming to sell off 8,500 assets from its patent portfolio, including 6,000 patents related to 3G, 4G, and 5G cellular standards and an additional 1,700 patents on wireless implementation technologies.
The portfolio would obviously be tremendously valuable to Apple as rumors suggest the iPhone maker is developing its own cellular modems that could be ready by 2022 or 2023, according to reputable analyst Ming-Chi Kuo. Apple is also widely expected to release its first 5G-enabled ‌iPhone‌ next year.
In April, Intel announced that it is exiting the 5G smartphone business, not long after Apple and Qualcomm reached a settlement and a multi-year supply agreement that will see Qualcomm providing 5G modems for future iPhones.
Apple is reportedly interested in purchasing parts of Intel's smartphone modem business following its exit, possibly including its German division. Together with the 8,500 patents, this would give Apple a significant amount of 5G-related intellectual property to advance its wireless technologies.