Apple Awards Corning First Advanced Manufacturing Fund Investment
Apple today announced that Corning, the makers of Gorilla Glass, will be the first major benefactor of its $1 billion Advanced Manufacturing Fund, which was announced by Apple CEO Tim Cook earlier this month.
Corning is a long-time Apple Supplier, and its Gorilla Glass products have been used in the iPhone and the iPad for several years. Corning Incorporated will receive $200 million from Apple's new fund, which aims to foster innovation among American manufacturers and lead to more U.S. jobs. The investment will support Corning's research and development, capital equipment needs and state-of-the-art glass processing, according to Apple's press release.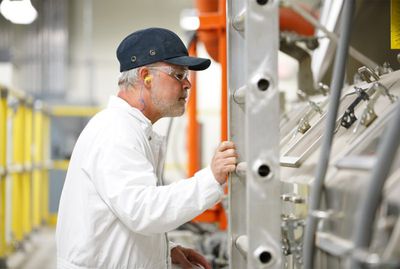 "Corning is a great example of a supplier that has continued to innovate and they are one of Apple's long-standing suppliers," said Jeff Williams, Apple's chief operating officer. "This partnership started 10 years ago with the very first iPhone, and today every customer that buys an iPhone or iPad anywhere in the world touches glass that was developed in America. We're extremely proud of our collaboration over the years and we are investing further with Corning who has such a rich legacy of innovative manufacturing practices."
Apple said Corning's 65-year-old Harrodsburg facility in Kentucky has been integral to the 10-year collaboration between the two companies and will be the focus of its investment.

"Corning's longstanding relationship with Apple has not only led to significant glass innovations that have enabled new capabilities for consumers, it has also helped create nearly 1,000 American jobs and allowed us to continue growing and expanding in the US," said Wendell P. Weeks, Corning's chairman, chief executive officer and president. "This investment will ensure our plant in Harrodsburg remains a global center of excellence for glass technology."
Since the founding of Gorilla Glass in 2007, the partnership has created and sustained nearly 1,000 U.S. jobs across Corning's R&D, manufacturing and commercial functions, according to Apple, including over 400 in Harrodsburg. Corning is said to have procured enough renewable energy to cover all of its Apple manufacturing in the U.S.