Apple Now Seeking More Software Engineers Than Hardware Engineers
Software engineering positions have outnumbered hardware engineering positions in Apple job listings for the first time since at least the first quarter of 2016, according to data-driven website Thinknum.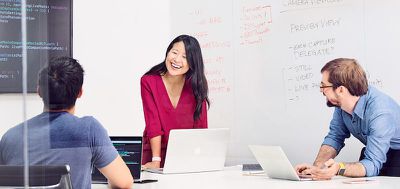 The website claims Apple's "software and services" job listings have topped its hardware engineering listings since the third quarter of 2018.
Thinknum's Joshua Fruhlinger told us that the data is sourced exclusively from Apple's jobs portal and does not include listings on third-party websites. His website began tracking the listings in the first quarter of 2016, so it's unclear if software job listings have ever topped hardware ones before.


Whether accurate or not, the data is meaningful, as Apple has been focusing on growing and expanding its portfolio of services such as the App Store and Apple Music in recent years. Apple is also expected to introduce subscription-based news and video services at an event on March 25 at Steve Jobs Theater.
Apple has also been increasing its emphasis on machine learning and Siri under new AI chief John Giannandrea, with those areas falling under the software engineering category as well.
There are now over 1.4 billion active Apple devices around the world. That saturation coupled with rising prices has led to lower demand for some products. Last quarter, for example, Apple issued its first revenue warning in 16 years due to "fewer iPhone upgrades" than it anticipated.
With hundreds of millions of iPhones now sold, Apple is focused on building out its ecosystem of services and software features surrounding the device, and it obviously needs plenty of software engineers to accomplish that goal.