Apple Mulling Preview of New Modular Mac Pro at WWDC in June
Apple is considering previewing its upcoming redesigned Mac Pro at its Worldwide Developers Conference this June, according to a new report by Bloomberg today.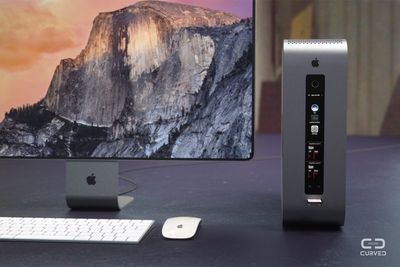 Apple has said it is working on a high-end high-throughput modular ‌Mac Pro‌ for its pro user base that will be easily upgradable and will feature components for the most system intensive tasks.
According to sources who spoke to well-connected Bloomberg journalist Mark Gurman, Apple has "internally weighed previewing a new version of the high-end ‌Mac Pro‌" at this year's WWDC, although no firm decision appears to have been made.
According to executives Craig Federighi and Phil Schiller, Apple is committed to making the ‌Mac Pro‌ the highest-end desktop system able to accommodate VR and high-end cinema production. Apple has also put together a "Pro Workflow Team" to tailor the ‌Mac Pro‌ and other Apple products to its professional users.
The modular workstation is expected to ship alongside an upcoming Apple-branded pro display, which rumors suggest will be 31.6 inches with a 6K resolution and have "outstanding picture quality" enabled through a new Mini LED-like backlighting design.
We still have no word on when in 2019 the ‌Mac Pro‌ is coming, but Apple did promise a 2019 launch date in early 2018. If it's anything like the last ‌Mac Pro‌ in 2013, we should indeed get further information at WWDC, which Apple is planning to hold from June 3 to June 7 in San Jose, California, based on permit filings uncovered by MacRumors.