Former Samsung Battery Exec Joins Apple as New Global Head of Battery Developments
Apple recently hired a Samsung battery executive as its new global head of battery developments, reports Bloomberg. Soonho Ahn, who previously worked for Samsung SDI, joined Apple in December.
Samsung SDI is a Samsung affiliate company that develops the lithium-on batteries used in smartphones. According to his LinkedIn profile, Ahn was Samsung's senior vice president of "next-generation batteries and materials innovation."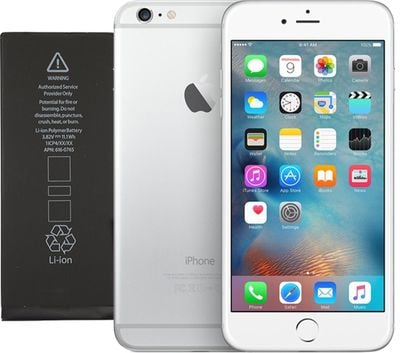 Before joining Apple, Ahn spent three years at Samsung leading lithium ion battery cell and pack developments. Prior to that, he worked at Next Generation Batteries R&D and LG Chem, plus he served as a professor in the energy & chemical engineering department of Ulsan National Institute of Science and Technology in South Korea.
While Samsung is Samsung SDI's largest customer, Apple has used Samsung batteries in the past. Apple is continually working to lower its reliance on third-party companies by making device components in house, and Bloomberg believes Ahn's hiring perhaps suggests Apple is aiming to do the same thing with batteries.
Apple in 2018 was also in talks to purchase supplies of cobalt directly from miners, which would allow it to produce its own batteries.
Prior rumors have indicated Apple is working on developing its own MicroLED displays, LTE chips, and processors for its Mac lineup. Apple already makes its own A-series chips for iPhones, S-series chips for Apple Watches, and W-series chips for use in AirPods and Beats headphones.
Samsung made headlines for its batteries in 2016 after the Galaxy Note7 had to be recalled following multiple battery explosions that led to injuries and an airline ban. Samsung ultimately determined that there were multiple flaws that impacted the Note7 batteries, including a design flaw that could lead to short circuiting, missing insulation tape, and a welding defect.
It's not clear if Ahn was involved in the Samsung battery situation, but Samsung SDI was one of the Note7 battery suppliers. Since the Note7 incident, Samsung has introduced more comprehensive battery safety checks, and later Samsung devices have not had battery problems.