Future iPhones Could Have Apple-Designed Cellular Modems, But Possibly Not Until 2021
Apple is actively building its own cellular modem chip for future iPhones, according to a paywalled report by The Information today.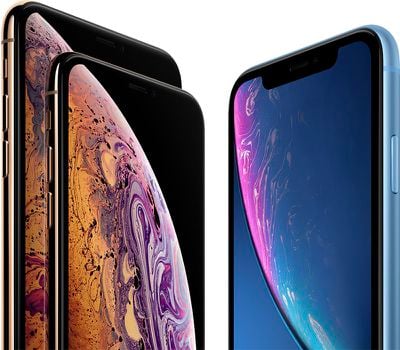 The report, citing a person briefed on the plans, claims that Apple has engineers working on the project close to its headquarters in Northern California. For several months, Apple has also been actively hiring engineers in San Diego, where the company has an office with a growing Wireless Architecture team.
Due to the complexity of wireless modems, it could take Apple as long as three years to ship iPhones with them, according to analysts cited in the report. Apple is already rumored to debut its first 5G-enabled iPhone in 2020, with an Intel modem, so the first iPhone with an Apple-designed modem could launch in 2021.
The move would align with Apple's increasing shift towards in-house chip designs, including its best-in-class A-series processors in iPhones, S-series processors in Apple Watches, W-series wireless chips in AirPods and select Beats headphones, and T-series coprocessors in some of the latest Macs.
The shift wouldn't be all that surprising, as Apple is currently in a high-profile legal battle with its former modem supplier Qualcomm over chip-related licensing fees. Intel has since become the exclusive supplier of modems in the latest iPhones.
Qualcomm is based in San Diego, turning the city into a hotbed for wireless engineers, explaining Apple's presence there. One of the executives leading Apple's cellular modem effort is Bernd Adler, who joined the company in 2015 after serving as an executive on Intel's modem team, according to the report.