Apple is in talks to purchase long-term supplies of cobalt directly from miners to ensure a steady supply of the key battery ingredient amid industry fears of a shortage, according to a report by Bloomberg today.
The companies that make batteries for Apple's iPads and iPhones depend heavily on the availability of cobalt, but Apple is said to have taken the issue into its own hands, prompted by fears that the electric vehicle boom could see supply of the raw material dwindle.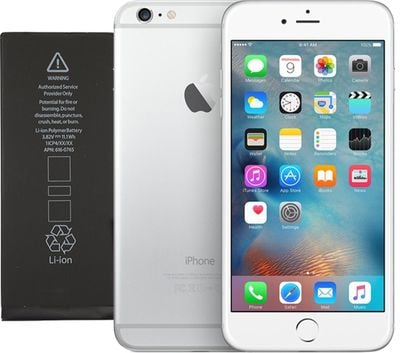 Apple is seeking contracts to secure several thousand metric tons of cobalt a year for five years or longer, according to one of the people, declining to be named as the discussions are confidential. Apple's first discussions on cobalt deals with miners were over a year ago, and it may end up deciding not to go ahead with any deal, another person said.
About a quarter of global cobalt production is used in smartphones that use lithium-ion batteries, according to Bloomberg. Smartphones are said to use around eight grams of refined cobalt, but the battery for an electric car requires over 1,000 times more. That means Apple will be in fierce competition with carmakers like BMW and Volkswagen as well as battery producers like Samsung as the firms seek to secure supplies into the future.
With two thirds of all supplies sourced from the Democratic Republic of Congo, which has a history of political instability and child labor, the price of cobalt has more than tripled in the past 18 months and now trades more than $80,000 a metric ton.
In recent years, Apple has responded to criticism from human rights groups for its metal supply chain, which in the past has bought cobalt from mines that use child labor. Last year the tech giant published a list of companies that supply the cobalt used in its batteries for the first time, and said it would not allow cobalt from smaller Congo mines into its supply chain unless they could prove that "appropriate protections" to safeguard against child labor were in place.