Apple Suppliers Cutting Sales Forecasts Amid 'Extraordinary' Decline in Chinese Demand
Major Apple suppliers in Asia have been cutting their 2019 sales forecasts and some have cited an "extraordinary" drop in Chinese demand, reports Nikkei.
Taiwan Semiconductor Manufacturing Co (TSMC), which supplies the A-series chips used in the iPhones and other devices, is forecasting a 22 percent drop in revenue for the January to March quarter. TSMC said there was a "sudden drop in demand" for high-end smartphones, also attributing its revenue decline to the U.S.-China trade war and economic uncertainty.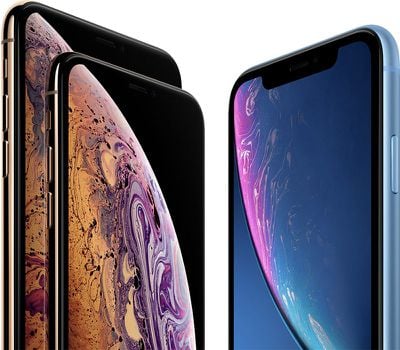 The same thing goes for Nidec, a company that supplies the vibration motor in the iPhone. Nidec has dropped its full-year profit outlook by upwards of 25 percent after slumps were seen in November and December.
"We have faced extraordinary changes," Nidec Chairman Shigenobu Nagamori told reporters at a Thursday news conference as the company reversed a previous forecast of a record profit. [...]

The tide shifted in November, however. "We saw big slumps in November and December," Nagamori said. "Orders, sales and shipments in all business segments around the world saw major shifts," he explained.
Apple has forecast its own decline in revenue, dropping guidance for the holiday quarter to $84 million, down from an earlier November estimate of $89 to $93 million.
Apple has asked its suppliers to cut ‌iPhone‌ XR, XS, and XS Max production by 10 percent for the next three months and has implemented its own reduction in hiring for certain divisions amid the slump.
The company is attempting to boost ‌iPhone‌ sales by dropping prices in China and offering increased trade-in values in the U.S. and other countries.