Apple Tells Suppliers to Cut iPhone XR and XS Production by 10% for Next Three Months
Apple is telling its suppliers to cut production on new iPhones by 10 percent over the course of the next three months, reports Nikkei.
Apple made the request of its suppliers late last month, asking them to produce fewer iPhones for the January-March quarter.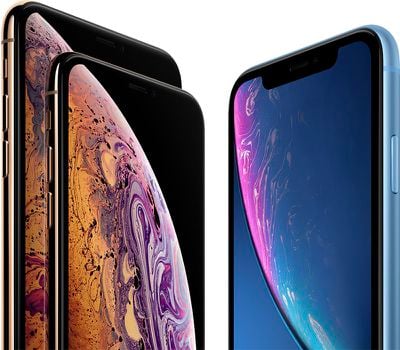 This is the second time that Apple has recently cut down on iPhone production, and Nikkei says Apple made the decision prior to issuing its guidance downgrade last week.
The production revision applies to all of Apple's new iPhone models, including the iPhone XS, XS Max, and XR. "The level of revision is different for each supplier and depends on the product mix they supply," an unnamed source told Nikkei.
A second source said that overall production volume of both new and old iPhones will be reduced by approximately 40 to 43 million units for the January-March quarter, down from an earlier projection of 47 to 48 million units.
Due to weak iPhone sales in China, the effects of the U.S.-China trade war, cheap battery replacements, and other factors, Apple cut its Q1 2019 revenue guidance to $84 billion, down from the $89 to $93 billion guidance issued in November, and with the production cuts, those issues may continue further into the year.
Apple CEO Tim Cook just today said, however, that reports suggesting the iPhone XR is a flop or selling poorly are "bologna," and that the device has been the best selling iPhone every day since it launched.