Apple Has Reportedly Acquired British Startup 'Platoon' Focused on Discovering Up-and-Coming Music Artists
Apple has acquired Platoon, a London-based A&R startup focused on discovering rising music artists, according to Music Business Worldwide.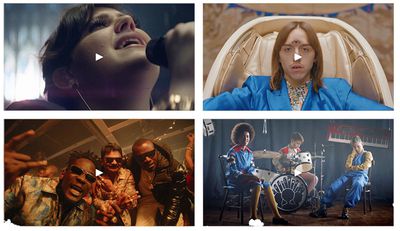 Platoon was founded in 2016 by Saul Klein, co-founder of defunct British video-on-demand service LoveFilm, and Denzyl Feigelson, who is a 40-year music industry veteran and has been advisor to Apple about matters related to iTunes and later Apple Music since 2003, according to his LinkedIn profile.
The startup reportedly worked with California singer Billie Eilish before she signed to Interscope in 2017. The 16-year-old recently debuted a new song "Come Out And Play" as the backdrop to Apple's "Share Your Gifts" holiday ad.
Feigelson will lead Platoon's team of 12 full-time employees from its London headquarters, where it has two recording studios, according to the report. Platoon is expected to continue supporting artists across areas including tour support, original content, social media marketing, and global expansion strategies.
A&R, for those unaware, is all about talent scouting and overseeing the artistic development of recording artists and songwriters. A&R representatives often act as a liaison between artists and record labels or publishing companies.
Typically when Apple makes an acquisition, it issues a statement that reads "Apple buys smaller technology companies from time to time, and we generally don't discuss our purpose or plans." Apple has yet to confirm the Platoon acquisition, however, and some acquisitions turn out to be acqui-hires instead.
If the acquisition did happen, though, it will likely aid the Apple Music team's ability to continue discovering original music from up-and-coming artists. Apple Music already highlights emerging artists through its "Up Next" program.
Update: British newspaper The Telegraph also reports that Apple has acquired Platoon, citing a source close to Apple.