Apple Shares the 'Best of 2018' Highlighting Top Apps, Games, Music, TV Shows, Movies and More
Apple today presented its best of 2018 lists, highlighting the apps, games, music, movies, TV shows, podcasts, books, and audiobooks that "shaped entertainment and culture around the world this year."
Apple shares its top lists for the App Store, iTunes Store, and more each and every year, and this year's lists are available via the Apple Newsroom.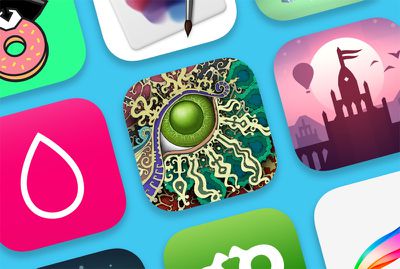 According to Apple, the App Trend of the Year is "Self-Care," featuring wellness apps like Fabulous, Shine, and Calm. The Game Trend of the Year was, unsurprisingly, "Battle Royale-style gaming" so named because of the popularity of apps like Fortnite and PUBG.
Apple's other top app and game lists are below, with Apple offering up separate winners for the iPhone, iPad, Apple TV, and Mac.
iPhone App of the Year - Procreate Pocket
iPhone Game of the Year - Donut County
iPad App of the Year - Froggipedia
iPad Game of the Year - Gorogoa
Mac App of the Year - Pixelmator Pro
Mac Game of the Year - The Gardens Between
Apple TV App of the Year - Sweat
Apple TV Game of the Year - Alto's Odyssey
Apple named Drake as the top artist of the year, while "I Like It" from Cardi B was named the song of the year. Kacey Musgraves' "Golden Hour" album was named album of then year, while Juice WRLD took the breakout artist of the year title.
As for movies, Apple named "Annihilation," "Black Panther," "Crazy Rich Asians," and "Eighth Grade" as some of the best movies of the year, while "The Americans," "Atlanta," "The Good Place," and "The Handmaid's Tale" were named some of the best TV shows.
Apple's full Newsroom article has a complete list of the winners for each of its services, along with top charts and other data that's worth checking out if you're looking for music, movies, TV shows, podcasts, books, and apps you might have missed in 2018.