Arrest Warrants Issued for 17 People in $1M California Apple Store Theft Ring
Authorities have issued arrest warrants for 17 people who were running an Apple Store theft ring across California, California Attorney General Xavier Becerra announced today.
The individuals involved robbed Apple retail stores in 19 different counties, including several in the Bay Area, where Apple's headquarters are located. More than $1 million worth of Apple goods were stolen.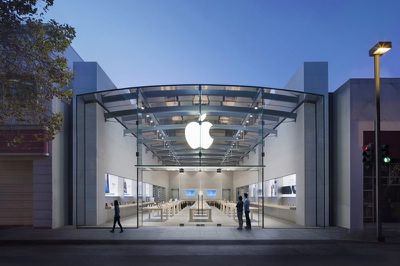 The robbers were known for wearing hoodies and storming Apple Stores in large groups to snatch up products that were on display "in a matter of seconds."
Law enforcement agencies in Oakland and San Luis Obispo handled the investigation, but multiple law enforcement agencies across the state were involved in capturing the criminals. "The successful collaborative efforts of law enforcement has resulted in dismantling a large criminal ring," said Oakland Police Chief Anne Kirkpatrick.
According to Attorney General Becerra, organized theft rings like the one apprehended this week "cost California business owners millions" and ultimately lead to consumers paying the cost.
Seven of those involved were arrested on Tuesday and booked into the Alameda County Jail, while another person is in custody in Sonoma County. The remaining nine suspects have yet to be arrested, but will be when located. Charges include plotting to commit grand theft against individuals.