Additional Details About Apple's New MacBook and MacBook Pro Keyboard Service Program
Following a few years of anecdotal complaints, and no less than three lawsuits, Apple on Friday initiated a new worldwide service program offering free repairs of MacBook and MacBook models equipped with low-profile, butterfly mechanism keyboards, which have been a source of frustration for some customers.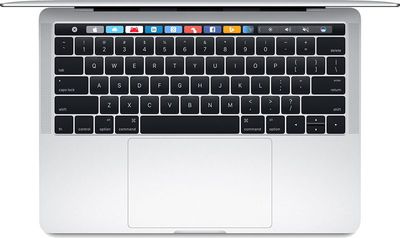 We've already reported about the service program in more detail, but the gist is that Apple and Apple Authorized Service Providers are now offering free repairs of affected 2015-and-later MacBook and 2016-and-later MacBook Pro models with sticky, unresponsive, or inconsistently functioning keys.
Many questions have arisen since the program was announced, so we wanted to consolidate some additional information that we have gathered from Apple and other sources we have spoken with:
Apple distributed an internal document on Friday with more information about the service program. It notes that keyboards damaged due to attempted repair are still eligible for free service under the program. If your MacBook or MacBook Pro has physical top case damage unrelated to the keyboard, it also remains eligible.

As to be expected, if your MacBook or MacBook Pro keyboard has liquid damage, it is ineligible for the program.

If a key press is not recognized, key presses feel abnormal or sticky, or keys are loose or missing, Apple has instructed its authorized service providers to clean or replace the affected keycaps if possible.

Keycap replacement kits are available for English keyboards in ANSI and ISO layouts, along with British, French, German, Danish, Italian, Spanish, Swedish, Chinese, and Japanese keyboards.

If characters are repeating, or previous keycap replacements were ineffective, Apple has instructed its authorized service providers to replace the whole keyboard, which requires replacing the whole top case, including the trackpad and speaker grilles.

Be prepared to go a week-plus without your MacBook. Apple quotes a turnaround time of five to seven business days for service to be completed at Apple's off-site repair centers, but wait times may increase as an influx of customers take advantage of the program.

In some cases, the Apple Store may be able to offer on-site service, but expect to wait for at least a few hours.

If your MacBook or MacBook Pro experiences keyboard issues after being serviced under the program, Apple says customers can bring their unit back in to be looked at again. This suggests, but doesn't explicitly state, that the program may be used more than once.

Apple is offering refunds to customers who paid to have an eligible keyboard repaired prior to this program, but a Genius has advised us that refunds are not available in person at an Apple Store, and must be requested by contacting Apple Support by phone, online chat, or email.

It's still not entirely clear if the replacement keyboards have been slightly revised to address the issues that prompted the service program in the first place. Apple has been fairly communicative with me about this program, but has so far skipped right over this question when asked.

We do know that Apple has been replacing 2016 MacBook Pro keyboards with the 2017 version, which has slightly different markings on the Control and Option keys, but a Genius we spoke with believes the 2016 and 2017 keyboards are functionally equivalent.

iFixit CEO Kyle Wiens also told me he believes the keyboard design hasn't changed at all in a few years.

However, anecdotal reports from customers suggest the 2017 MacBook Pro keyboard "has a different feel to it," with some calling it "better" and less prone to issues. Marco Arment, for example, said it is "more 'damped' in both feel and sound, as if there's more rubber somewhere."
We'll share any further information as we come across it. In the meantime, if you are experiencing keyboard issues, read our article on How to Get a MacBook or MacBook Pro Keyboard Repaired Free Under Apple's Service Program.
Remember to back up your Mac before sending it in for service.