Apple Drops to #4 Spot in Annual Fortune 500 Rankings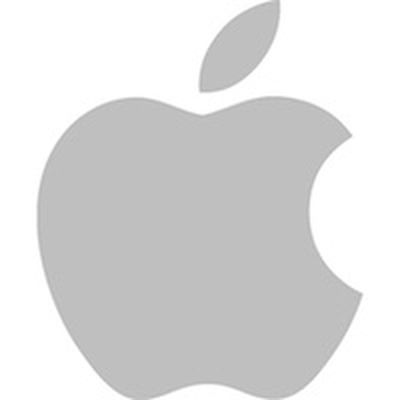 After retaining the #3 spot on the Fortune 500 list for the past two years, in 2018 Apple has dropped one place and now sits at #4 on the list of the top U.S. corporations based on gross revenue. Apple's displacement on the list came due to Exxon Mobil rising from #4 in 2017 to #2 in 2018.
The full top five spots were Walmart at #1, Exxon Mobil at #2, Berkshire Hathaway at #3, Apple at #4, and UnitedHealth Group at #5. Other technology companies on the list include Amazon at #8, AT&T at #9, Verizon at #16, Alphabet at #22, and Microsoft at #30.
Fortune broke down Apple's spot on the list, mainly citing the "overall saturation of smartphones" as a potential reason for the company's inability to rise higher in the rankings. Fortune discussed similar problems for Apple in the company's profile last year, stating at the time that "Apple finally appeared to hit a wall" in reference to its reliance on iPhone sales.

Apple took a small step back, from No. 3 to No. 4, despite a 6% gain in annual sales, but it led the way in profits with more than $48 billion in net income. In short, the Apple juggernaut continues at tremendous scale and despite the overall saturation of smartphones, which make up the vast majority of the company's sales and profits. In an unusual move, Apple introduced three new phones, the upgraded iPhone 8 and 8 Plus, as well as the redesigned iPhone X (pronounced "ten"), powered by facial-recognition technology. Services likes Apple Pay and Apple Music continued to rise too.
Going back eight years, Apple's previous rankings include 5th place in 2015 and 2014, 6th place in 2013, 17th place in 2012, 35th place in 2011 and 56th place in 2010. This year marks 24 years that Apple has been on the Fortune 500 list, with $229.2 billion of revenue and $48.3 billion of profits in the 2017 fiscal year. Although it lags behind the companies in revenue, Apple still beats the top three Fortune 500 companies in terms of annual profits, with Walmart at $9.9 billion, Exxon Mobil at $19.7 billion, and Berkshire Hathaway at $44.9 billion.