Quick Takes: Apple's Ecosystem Explained, Crumb-Resistant MacBook Keyboards, and More
In addition to our standalone articles covering the latest Apple news and rumors at MacRumors, this Quick Takes column provides a bite-sized recap of other headlines about Apple and its competitors on weekdays.

Friday, March 9
Apple's ecosystem explained: YouTube tech reviewer Marques Brownlee explains why Apple's ecosystem of products and services is so strong. He also advises against becoming too locked into just one ecosystem.
Commentary: A good example of the strength of Apple's ecosystem is iMessage and its coveted blue message bubbles, which have essentially become a status symbol. As silly as it may sound, there are a countless number of tweets that mock green bubbles, which is the color Apple uses to display standard text messages.
AAPL sets all-time high closing price of $179.98: The previous record was $179.26, set on January 18, 2018. Apple's overall all-time high remains $180.62, set during intraday trading on February 28, 2018. AAPL has been on the rise since bottoming out at $150.24 on February 9 amid a wider stock market selloff.
Commentary: Apple shares have technically traded for higher prices, but today's record high factors in multiple stock splits, including a 7-for-1 split in 2014. Apple's market cap now hovers around the $915 billion mark.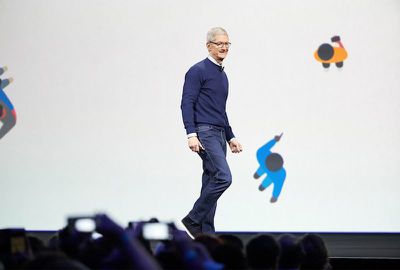 Timing of Apple's rumored March event: Apple typically invites the media to its special events roughly 10 to 12 days beforehand, so if there is a March event on its agenda, then we'll likely hear about it soon.
2017: No event.

2018: Thursday, March 15 invites → Monday, March 26 event (?)
Commentary: The big question is whether Apple will hold a media event or make its announcements via press releases as it did last year. Rumored products that could debut this month include a new iPhone SE, lower-priced 9.7-inch iPad and MacBook Air models, and the AirPower charging mat, along with iOS 11.3.
Other Reading:
For more Apple news and rumors coverage, visit our Front Page, Mac Blog, and iOS Blog. Also visit our forums to join in the discussion.