Apple's 2018 iPhone Lineup May Include Second-Generation iPhone SE
Apple is planning to launch a second-generation iPhone SE in 2018 to target the mid-range smartphone market, according to a new report on predicted global smartphone production growth in 2018 shared this morning by Taiwanese market research firm TrendForce.
The first iPhone SE was introduced in the spring of 2016, and it saw no updates in 2017. For that reason, it's been unclear if Apple plans to continue on with the iPhone SE line, but in addition to the information from TrendForce, a recent rumor from Taiwan's Economic Daily News has suggested a new 4-inch device is in the works.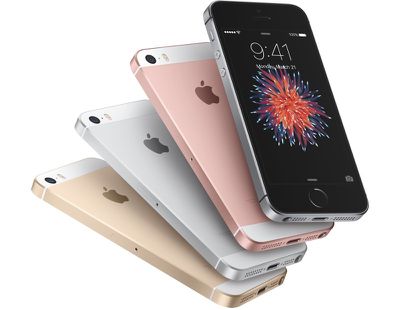 A new iPhone SE could come during the first half of 2018, and it is reportedly being assembled by Taiwanese Apple supplier Wistron at its factory in Bangalore, India. We don't know what specs a new iPhone SE might include, but the original has hardware from the iPhone 6s, including an A9 chip, 2GB RAM, and a 12-megapixel rear camera.
In addition to a new version of the iPhone SE, TrendForce says new flagship iPhones in 2018 will include improved Face ID, more memory, and AMOLED displays for two models, in line with previous 2018 iPhone rumors we've heard pointing towards a second-generation 5.8-inch OLED iPhone X, a larger ~6.5-inch OLED "iPhone X Plus," and a ~6.1-inch iPhone with an LCD display.
iPhone X sparked a heated discussion in 2017, but iPhone's production volume increased by only 3% over 2016 due to the technical barriers in improving yield rate of innovative models. With regard to the supply chain, new iPhones in 2018 will continue to improve Face ID technology, screen to body ratio, etc., moreover, the company plans to increase the memory content and embed AMOLED display in two of its models. [...]

In terms of biometric recognition, iPhone will continue to feature Face ID while other brands will use mainly capacitive fingerprint sensors in the first half of 2018 due to existing technical barriers.
Apple's iPhone lineup will continue to focus on Face ID, according to TrendForce, while other smartphone manufacturers will stick with capacitive fingerprint sensors in the first half of 2018 due to an inability to match Apple's technology. Later in 2018, the first smartphones using under-display fingerprint technology will enter mass production.
TrendForce believes Apple's iPhone production will expand in 2018, leading to volume growth of 7.5 percent. Samsung won't fare quite as well, though, due to "fierce competition" from rivals that include Apple and Chinese smartphone manufacturers. While Samsung will continue to remain the top smartphone manufacturer worldwide, TrendForce predicts a 3 percent drop in production volume.
Overall, TrendForce estimates that 1.46 billion smartphones were produced in 2017, with that number set to increase an estimated five percent to 1.53 billion units in 2018.