Apple Sends Invites for 'Spring Forward' Media Event on March 9
Apple today sent out invites for a media event that will be held on Monday, March 9 at the Yerba Buena Center for the Arts in San Francisco, reports The Loop. As with most Apple media events, it will begin at 10:00 a.m. Pacific Time.
The event's "Spring Forward" tagline is decidedly time related and March 9 falls one day after the start of Daylight Saving Time in the United States, suggesting the Apple Watch may be the focal point.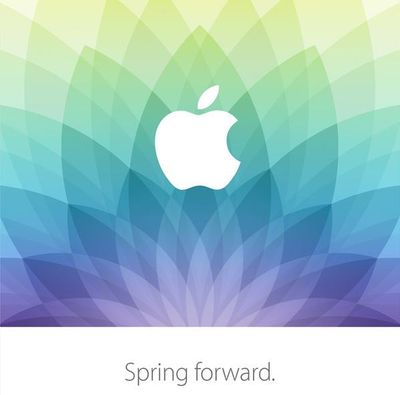 There are still many details on the Apple Watch that Apple has kept under wraps, including full information on pricing, battery life, and accessory options, all of which may be revealed at the event ahead of the Apple Watch's April launch. The event could also see the launch of other products, such as the rumored 12-inch Retina MacBook Air or refreshed 11 and 13-inch MacBook Airs, which are due for an update.