iOS 11.3 Will Allow iPhone Users to View Battery Health and Disable Apple's Power Management This Spring
Apple today announced that iOS 11.3 will provide users with an iPhone 6 or newer with more information about the health of their device's battery, including a recommendation if it needs to be serviced. In the same menu, it will also be possible to see if Apple's power management feature is active and turn it off.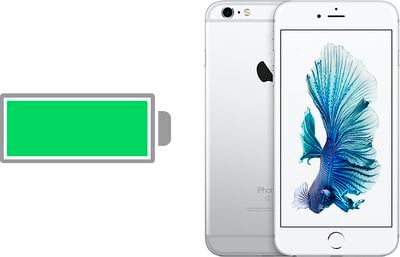 Apple is delivering on its promise to provide iPhone users with more visibility about battery health as part of an apology over its lack of transparency about power management changes it made starting in iOS 10.2.1. Apple is also delivering on its promise of allowing users to disable the feature, although it doesn't recommend it.
The power management changes fueled an argument that Apple intentionally slows down older iPhones at wholesale to encourage customers to upgrade to newer models. Apple denied it would ever do anything to "intentionally shorten the life" of any of its products, but some critics don't believe that to be true.
Apple also reduced the price of replacement batteries to $29 for iPhone 6 and newer through December 31, 2018, as another part of its apology, although supplies are running low for some iPhone models.
MacRumors put together a list of frequently asked questions about Apple's power management changes for those looking for more information.
The first beta of iOS 11.3 will be seeded to developers later today, followed by a public beta soon. The software update will be released to the public this spring for iPhone 5s and newer, all iPad Air and iPad Pro models, the fifth-generation iPad, iPad mini 2 and newer, and the sixth-generation iPod touch.
Apple says the battery and power management features will be coming in a later iOS 11.3 beta release, so they won't be available today. The option to turn off the power management feature will be available on iPhone 6, iPhone 6 Plus, iPhone 6s, iPhone 6s Plus, iPhone 7, iPhone 7 Plus, and iPhone SE.