Apple Reportedly Met With Potential Suppliers of Augmented Reality Glasses at CES 2018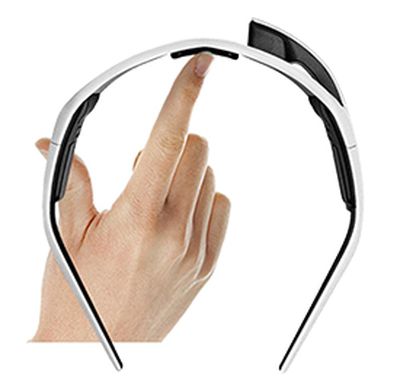 Apple representatives met with suppliers who make the type of parts required to power augmented reality glasses at CES this week, according to Bloomberg News.
During CES, representatives from major players like Apple, Facebook, and Google met with suppliers that make the nuts and bolts required to power AR glasses, according to people familiar with the meetings.
The report doesn't provide any additional details about the meetings, or what was discussed, but it's yet more anecdotal evidence that so-called "Apple Glasses" may one day go from rumor to reality.
Bloomberg News has previously reported that Apple is working on an augmented reality headset that could launch by 2020. An early version is said to have a dedicated display, a built-in processor, and a custom operating system dubbed "rOS" for "reality operating system," but many prototypes are thought to exist.
The early November report said Apple hasn't finalized how users will control the headset and launch apps, but it is supposedly investigating touchscreens, Siri voice activation, and head gestures, likely among other ideas.
Engineers are prototyping a range of applications, from mapping and texting to more advanced features including virtual meeting rooms and 360-degree video playback. The company has discussed pairing the headset with its own version of the App Store, where users would be able to download content, just as they do with the iPhone, Watch, Apple TV and Mac.
At the time, Apple software engineers were said to be using HTC Vive headsets for internal testing purposes, while working on a device similar to an Oculus Gear VR headset that uses an iPhone's display and other hardware.
An augmented reality headset is one of several projects that a team of Apple software engineers are supposedly working on under the umbrella code name of "T288" at the company's offices in Cupertino and Sunnyvale. The same team reportedly worked on Apple's ARKit platform for iPhone and iPad.
Apple CEO Tim Cook, despite repeatedly expressing a profound interest in augmented reality, recently alluded to any headset being at least a few years away during an interview with The Independent.
Today I can tell you that the technology itself doesn't exist to do that in a quality way. We don't give a rats about being first, we want to be best in creating people's experiences. Something that you would see out in the market any time soon would not be something that any of us would be satisfied with.
Apple's acquisitions of augmented reality headset maker Vrvana and eye-tracking company SensoMotoric Instruments could certainly help it build a headset, but we likely still have a few more years to wait until we see any finalized product, and there's still a possibility the project is canceled at some point.