Apple today highlighted iPhone X reviews from major publications such as The Verge, TechCrunch, Mashable, BuzzFeed News, The Independent, and CNET with a GIF that cycles through positive comments about the device.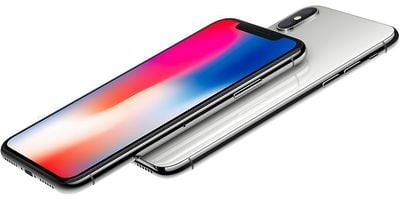 Apple changed its review strategy with a staggered release of the iPhone X to select YouTube channels and media outlets, some of which received less than 24 hours of lead time with the device before Apple's publishing embargo lifted.
Steven Levy, a journalist who reviewed the original iPhone, was among the first to share iPhone X impressions on Monday. A handful of YouTube channels shared hands-on and unboxing videos of the device on the same day. Then, on Tuesday, a larger wave of tech publications and media outlets published reviews.


Apple quoted the following reviews in its press release:
Mashable: "Apple's iPhone X is the beginning of something new. Everything the iPhone X is serves as a roadmap for future iPhones."

BuzzFeed: "Face ID worked as promised: with sunglasses, without sunglasses, with my hair up, with it down, at night in the dark, or during the day."

Creative Live Blog: "The OLED display is insanely good. The contrast is unlike anything I've ever seen. And the edge to edge / bezel arrangement is stunning. It somehow further humanizes the device. I feel like I'm holding my photos and videos…not a device on which to view them."

The Wall Street Journal: "Face ID is secure, fast, reliable and very easy to use. But even if it is Halloween, you'll be headed for trouble if you go trying to clone yourself."

CNET: "After 10 hours on the streets of San Francisco, mostly in and around Fisherman's Wharf, I was impressed by how Portrait Mode transformed the everyday selfie into a respectable and elegant photo."

The Evening Standard: "Apple's implementation of the camera is flawlessly done and THE Animoji are fantastic."

TechCrunch: "What I can tell you is that [Animoji] are cute and super funny. The way that the camera is able to accurately track and map your face, the physics in the models and the fun factor of being able to 'wear a mask' combine to make something that's actually a ton of fun."
iPhone X launches this Friday, November 3, including the first deliveries to customers and limited in-store availability for walk-in customers.