Last month, Apple supplier Japan Display reportedly asked local banks and its own shareholders for around $897 million to fund part of an "extensive" restructuring effort of its business, which would see the supplier's manufacturing output shift from LCD to OLED panels. Now, the company is said to be seeking an outside partner to help pay part of the funds (via Nikkei).
Japan Display is facing a troubled time due to its speciality of making LCD displays in an era when companies are slowly shifting to OLED-only smartphones, including its main customer Apple, so the restructuring money will go towards installing OLED panel lines at some of its plants.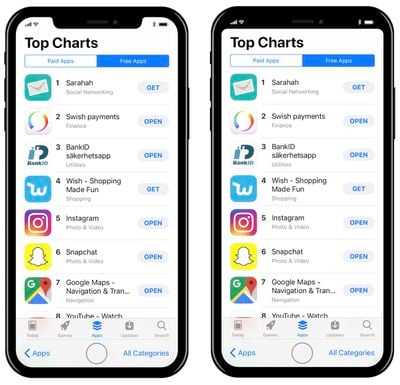 Japan Display is looking at investors both locally and abroad, who could both "shore up its shaky financial base" as well as help out with running manufacturing operations in the shift from LCD to OLED production. Its decision on an outside partner is said to be planned for "as soon as next year."
Smartphone makers including Apple, its largest customer, are increasingly turning away from LCDs and toward state-of-the-art organic light-emitting diode displays, where the Japanese company lags far behind South Korean rivals.

JDI, as the company is also known, has drawn up plans for extensive revamping in response, and is on the hunt for investors at home or abroad that can help shore up its shaky financial base and lend a hand in running operations.
Japan Display will begin with a cut back on LCD production as well as laying off "more than 3,500 workers" at parts assembly plants in China and the Philippines. In Japan, the company will initiate an "early retirement program" for 250 volunteers. LCD-focused plants, including a central location in Japan, will completely halt production and be repurposed for OLED panels, while the remaining workers will be transferred to other factories.
The cost of Japan Display's restructuring plans is estimated at around $1.35 billion, with many market watchers expecting the supplier to end its next fiscal year with another monetary loss, "marking the company's fourth straight year in the red." For its bank loans, three local banks have agreed to extend Japan Display new lines of credit worth about $997 million.
Other Apple suppliers have already begun making OLED panels, including the current leader in the field, Samsung Display, and up-and-comer LG Display. Apple itself is said to be investing in LG Display's OLED production, with the hopes that it can lessen its reliance on Samsung as it shifts to OLED-only iPhones in 2018 or 2019.
For Japan Display, the company's planned shift to OLED began with a report from December 2015, where it cited a plan to begin mass producing OLED panels for iPhones by spring 2018. Then, in November 2016, the supplier sought a government-backed fund to improve its LCD technology and introduce OLED lines at its plants.