Samsung Display is planning to construct the world's biggest OLED display manufacturing plant, with more than 30 percent higher production capacity than the company's current biggest factory, according to Korean website ETNews.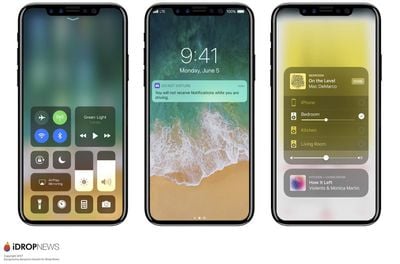 The report, citing unnamed industry sources, suggests the tentatively named A5 factory could begin mass production in 2019, with a peak yield of between 180,000 and 270,000 display panels per month.
Samsung Display has reportedly also been expanding its existing A3 plant since the second half of 2015 in order to fulfill demand for OLED displays from both its sister company Samsung Electronics and Apple.
Apple is widely rumored to release its first iPhone with an OLED display, known as the "iPhone 8" for now, later this year. Reports claim Apple has ordered between 70 and 92 million OLED panels from Samsung for the device.
An earlier report out of Korea claimed Apple aims to switch its entire iPhone lineup to OLED displays by 2019.