Google has updated its Home smart speaker software so that owners can now listen to music they have uploaded to and purchased on Google Play Music.
Previously, using a free Play Music account through Google Home was limited to playing radio stations, while paying subscribers could listen to tracks in the streaming service's own online catalog. But now both types of account holders can also play music they have personally uploaded to the cloud (up to 50,000 songs) or bought outright on the Play Music store.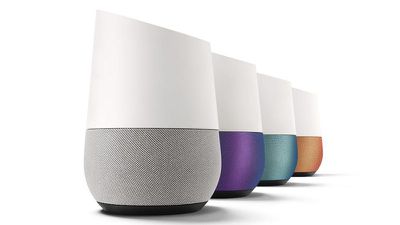 As detailed in the company's product forum post, Google Home will now prioritize uploaded and purchased tracks over radio mixes when users ask to play a certain artist, but on-demand content will play before purchased/uploaded content unless paying users specifically ask Home to play something from their library.
The feature is currently rolling out to all regions where Google Home is supported. See Google's help page on the subject for more.