Apple Said to Add Beats 1 Broadcasting Booth to Iconic Fifth Avenue Store in New York City
Apple's flagship store on Fifth Avenue in Manhattan will include a "very unique area" for broadcasting its Beats 1 radio station, as part of ongoing renovations, according to a person familiar with the matter. This particular source has provided MacRumors with reliable information in the past.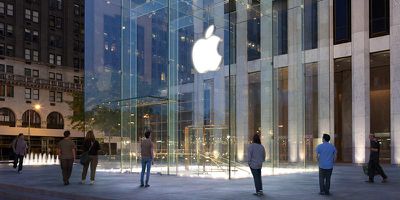 Apple's iconic Fifth Avenue store in New York City
The person did not share any further details, but it's possible that Ebro Darden, one of three Beats 1 radio anchors, could broadcast at least some of his shows at the Fifth Avenue store once it reopens. Currently, he appears to broadcast from a
studio in the Chelsea neighborhood
of Manhattan.
Apple Fifth Avenue, known for its iconic glass cube entrance, has been closed for renovations since January 20. The redesigned store will reportedly have over twice as much square footage, so there will likely be more than enough space for a dedicated Beats 1 broadcasting booth alongside the sales floor.

Beats 1 radio anchor Ebro Darden, based in New York City
Beats 1 is Apple's internet-based radio station, broadcasted around the clock in over 100 countries around the world. It
launched in tandem with Apple Music
in June 2015. In addition to Darden, the station is anchored by former BBC Radio 1 host Zane Lowe, based out of Los Angeles, and London's Julie Adenuga.
Apple Music executive Larry Jackson recently described Beats 1 as "the biggest radio station in the world," and he claimed there is no other station in existence that has as many concurrent listeners at any given time.
Beats 1 can be listened to through iTunes on Mac or PC, or in the Apple Music app on iPhone, iPad, Apple TV, and Apple Watch. Listening is free, with no Apple Music subscription required.
Apple has not indicated when its Fifth Avenue store will reopen, but renovations are likely to continue for several months. In addition to more space and a Beats 1 broadcasting area, the store will likely feature Apple's next-generation retail layout, in line with stores in Brooklyn, Brussels, Paris, San Francisco, and elsewhere.