Apple Says New iMacs Geared Towards Pros Coming Later This Year
Apple's marketing chief Phil Schiller and software engineering chief Craig Federighi have confirmed that Apple is working on new iMac models that the company expects to launch later "this year," as reported by TechCrunch.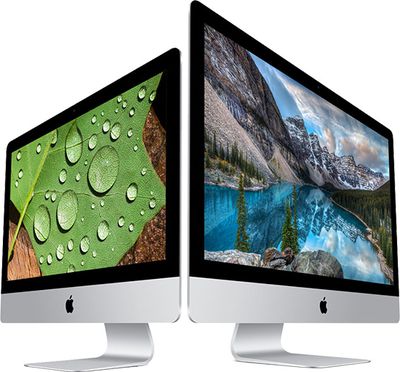 Apple did not share specific details about what to expect from the refresh, but Thunderbolt 3 ports and faster processors are likely at the very least. At least one model will reportedly have the option for a new and likely faster AMD graphics chip, but few other iMac rumors have surfaced to date.
Federighi thinks the new iMac models will address "even more of the pro market," as noted by Daring Fireball:
That is a pretty incredible evolution that we've seen over the last decade. The original iMac, you never would've thought as remotely touching pro uses. And now you look at today's 5K iMac, top configs, it's incredibly powerful, and a huge fraction of what would've traditionally — whether it's audio editing, video editing, graphics, arts and so forth — that would've previously absolutely required the Mac Pros of old, are being well-addressed by iMac. But there's still even further we can take iMac as a high performance, pro system, and we think that form factor can address even more of the pro market.
Apple last updated the iMac in October 2015, a span of 539 days, according to the MacRumors Buyer's Guide.
KGI Securities analyst Ming-Chi Kuo previously said he expected new iMac models to launch in the mid first half of this year, but that timeline appears to be inaccurate as we move further into April.