Apple Planning USB-C iMac and Faster Notebooks in 2017, Mac Pro and Touch Bar Magic Keyboard in Question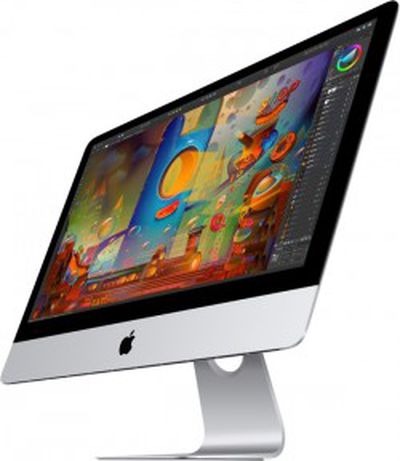 Apple is preparing modest updates to its Mac lineup for next year, including new iMac models with USB-C ports and new AMD graphics chips, and "minor bumps" in processing power for 12-inch MacBook and MacBook Pro models, according to Bloomberg.
Mac fans shouldn't hold their breath for radical new designs in 2017 though. Instead, the company is preparing modest updates: USB-C ports and a new Advanced Micro Devices Inc. graphics processor for the iMac, and minor bumps in processing power for the 12-inch MacBook and MacBook Pro. Cue the outrage.
KGI Securities analyst Ming-Chi Kuo likewise said new iMacs will launch in the first half of 2017 in a research note shared earlier this year, while current iMac models have not been updated in 434 days per our Mac Buyer's Guide, so updates to Apple's consumer desktop lineup would be unsurprising. USB-C ports on new iMacs would likely double as Thunderbolt 3 ports akin to the new MacBook Pro.
Apple designers are also said to be exploring standalone keyboards with a Touch Bar and Touch ID for desktop computers. The report claims Apple will decide whether to release the keyboards depending upon how well the touchscreen strip and fingerprint scanner are received on new MacBook Pro models released a few months ago. Apple's current Magic Keyboard was released in October 2015.
Meanwhile, some Apple engineers have reportedly raised the possibility of moving Mac Pro production back to Asia, as these people believe the supply chain workers have the "required skills" for "ambitious" products. Apple currently assembles the Mac Pro in Texas as its only "Made in USA" computer, but the professional-oriented desktop machine has not been updated in three years.
Three years on, the Mac Pro is ripe for an upgrade with its chips and connector ports lagging rival products. Because of the earlier challenges, some Apple engineers have raised the possibility of moving production back to Asia, where it's cheaper and manufacturers have the required skills for ambitious products, according to a person familiar with those internal discussions.
President-elect Donald Trump recently said he will offer Apple incentives to bring manufacturing back to the United States, including a "very large tax cut" and reduced regulations. Apple CEO Tim Cook himself has said the majority of its products are made in China because the U.S. workforce has a smaller number of individuals with the "vocational kind of skills" needed.
Overall, the article suggests the Mac is "getting far less attention than it once did," partly due to "a lack of clear direction from senior management, departures of key people working on Mac hardware, and technical challenges."
Apple, for its part, told employees it has "great desktops" in its roadmap. Cook said the desktop is "very strategic" to Apple because the performance desktops can provide is "really important" to a lot of people and "critical" for others. He says the current iMac is the best desktop Apple's ever made and its 5K display is the best desktop display in the world. The fate of the Mac Pro and Mac mini is less clear.