With Apple Music at 20M Users, Spotify Hits 50M Paying Subscriber Milestone
Spotify this afternoon announced that it has hit a new milestone, reaching a total of 50 million paying subscribers. That's up from 40 million in September, suggesting Spotify is growing at a rapid pace despite the surging popularity of Apple Music.
As of December, Apple Music had over 20 million paying subscribers, and if the service has been growing at its typical pace, that number could now be somewhere around 22 million. Apple Music had 15 million subscribers in June of 2016 and 17 million subscribers in September of 2016.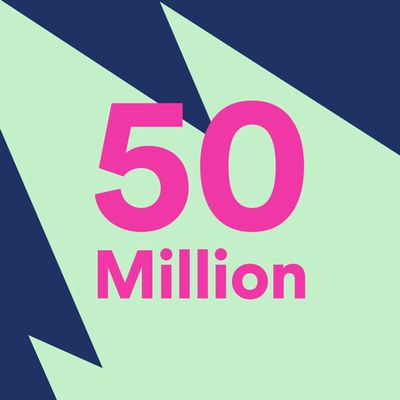 Spotify is Apple Music's staunchest rival and over the course of the last year, the two music services have
clashed several times
due to Apple Music's tactic using exclusives to lure new customers. Spotify in August made headlines when it allegedly started punishing artists who agreed to Apple Music exclusives, displaying their content less prominently and offering fewer promotional opportunities.
Spotify denied the claims, but the relationship between the two has grown increasingly heated as Apple Music's popularity grows. Both services are now testing new features and subscription models to attract new users.
Going forward, Apple plans to use original television programming to entice subscribers, debuting shows like Carpool Karaoke on Apple Music. Spotify, meanwhile, has recently started testing a lossless version of its streaming service to attract audiophiles.