Jimmy Iovine on Apple Music: 'We're Trying to Make it a Cultural Point of Reference'
Jimmy Iovine, who leads Apple Music alongside Eddy Cue, Dr. Dre, Trent Reznor, and Larry Jackson, recently sat down for a wide-ranging interview with Variety covering everything from Apple's goals with the streaming service to its experimentation with exclusives.
Though Jimmy Iovine has no official title at Apple, going by just "Jimmy," he has negotiated many of the streaming deals for the service and has been a key team member since Apple purchased Beats Music in 2014. "Apple, of all the global tech companies, was the one that understood why artists make things," Iovine said, explaining why he had a close relationship with Apple even before the acquisition.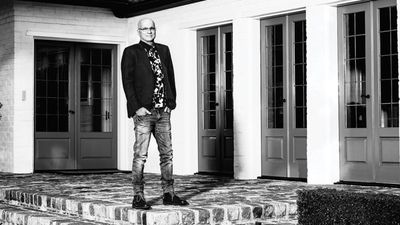 Since its debut, Apple Music has grown to 20 million subscribers, with 10 million added in 2016 alone. Much of that can be attributed to Apple's evolving focus, first on exclusives and now on video. Apple is adding original content to Apple Music, in the form of two TV shows - a reality series based on Carpool Karaoke and drama that will star Dr. Dre.
Iovine wouldn't go into detail about Apple's future plans for original content, but he explained that Apple's goal is to make Apple Music "a cultural point of reference." He says Apple's work on original content shouldn't be compared to other entertainment companies like Netflix.
Iovine, asked if he sees Apple Music attempting to become competitive with the likes of Netflix in the original-content sphere, demurs. "I wouldn't put it that way," he says. "When I read that, or I read that we're taking on whomever, I say no. To me it's all one thing. It's Apple Music, and it happens to have video and audio. ... It has nothing to do with what Netflix is doing."
On the topic of exclusive content, which has created conflict between Apple and both its competitors and record labels, Iovine says Apple is "just experimenting." He says his work with Apple hasn't caused problems with former colleagues in the music business, despite the bitterness over exclusive content.
"I don't lean on [exclusives] too heavily myself," he says. "We did 'em. We'll do some more. But we're just experimenting. I just know that if something feels right and someone wants to, we're willing to do it, to help them really market their record, get the word out, and spend what it deserves."
According to Iovine, the key to Apple's continued success in the music industry is an ability to "speak both languages," referring to the harmonizing of technology and music. He believes there's room in the streaming music industry for many companies, as long as "streaming is done right," with each service being culturally different with a unique feel. "Yeah, they all have the same catalog," he said." But what we're doing is we're just building on top of that. That's where the personality and the feel will come from."
Iovine's full interview, which covers a range of additional topics like his childhood, early jobs, close relationship with Dr. Dre, the founding of Beats Music, Beats 1 Radio, and subscription streaming models, can be read over at Variety and is worth checking out for those who want an inside look at Apple Music.