Apple Releases iOS 10.2.1 With Bug Fixes and Security Improvements
Apple today released iOS 10.2.1 to the public following several weeks of testing. iOS 10.2.1 also comes more than a month after the release of iOS 10.2, the second major update to the iOS 10 operating system.
iOS 10.2.1 is a free over-the-air update available to all iOS 10 users. It can also be downloaded and installed on iOS devices using iTunes on a Mac or PC. The update is still rolling out and may not be immediately available on all devices.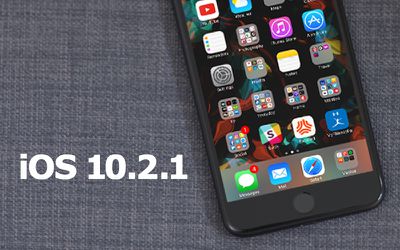 No outward-facing changes or new features were discovered during the beta testing process, suggesting the update focuses on bug fixes and performance improvements. According to Apple's own release notes for iOS 10.2.1, the update brings unspecified bug fixes and security improvements.
The iOS 10.2.1 update will soon be followed by a new iOS 10.3 beta, if rumors are correct. The first iOS 10.3 beta, with a new "Theatre Mode" was rumored to be coming out on January 10, but has not yet appeared.